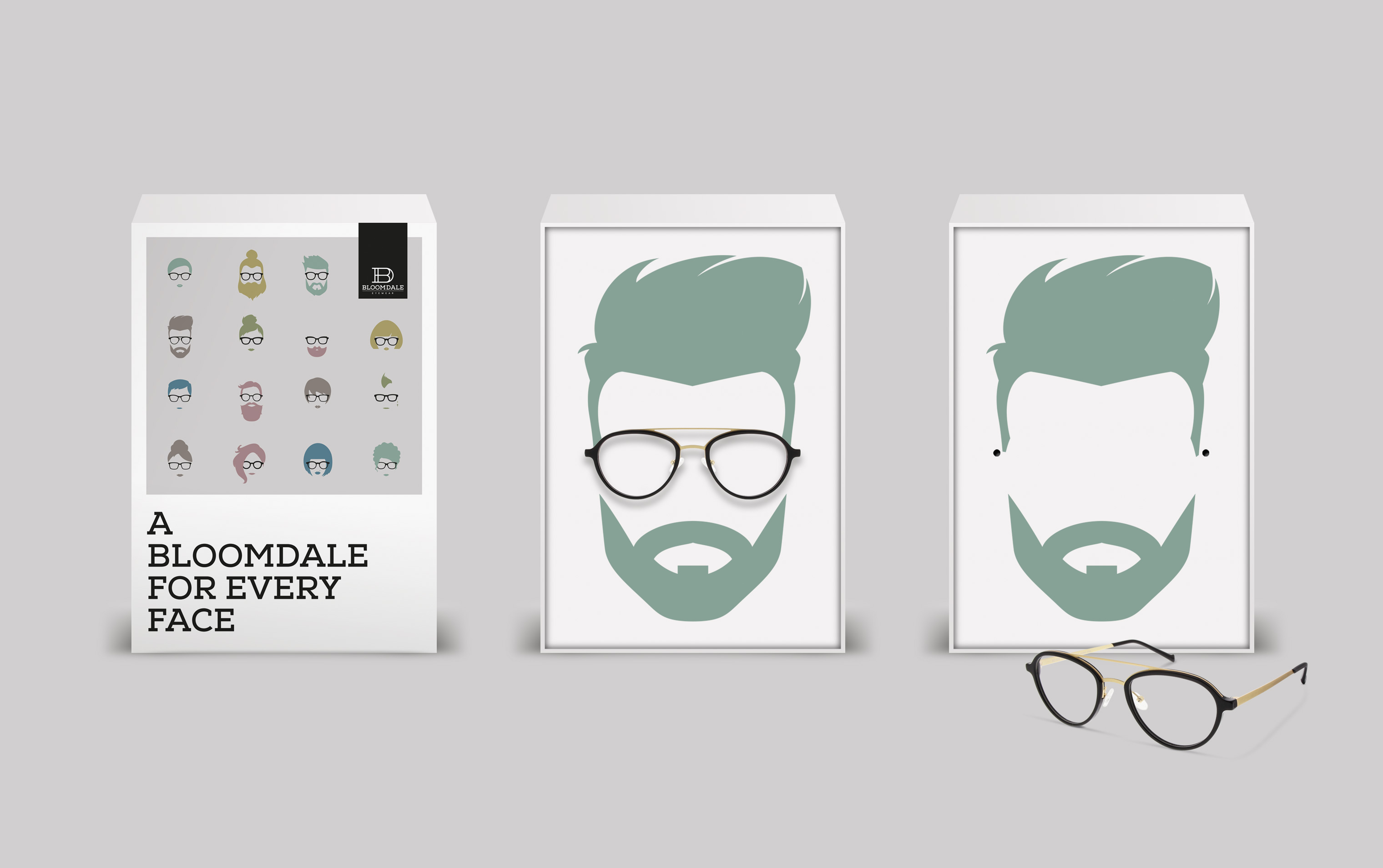 Bloomdale is an eyewear brand that doesn't follow the typical brand codes. Instead of using photography, like most brands do to promote their new models, we advised to communicate in another way.
A series of iconic portraits was developed to underline the brands tag line, "A Bloomdale for every face". These portraits play an important role in all communications.
In order to create a more extensive brand experience we created a packaging range with which the optician makes a more personal statement towards the client. Each box can be fitted with a different portrait depending the client is male, female or even a child.
Platinum Pentaward 2018