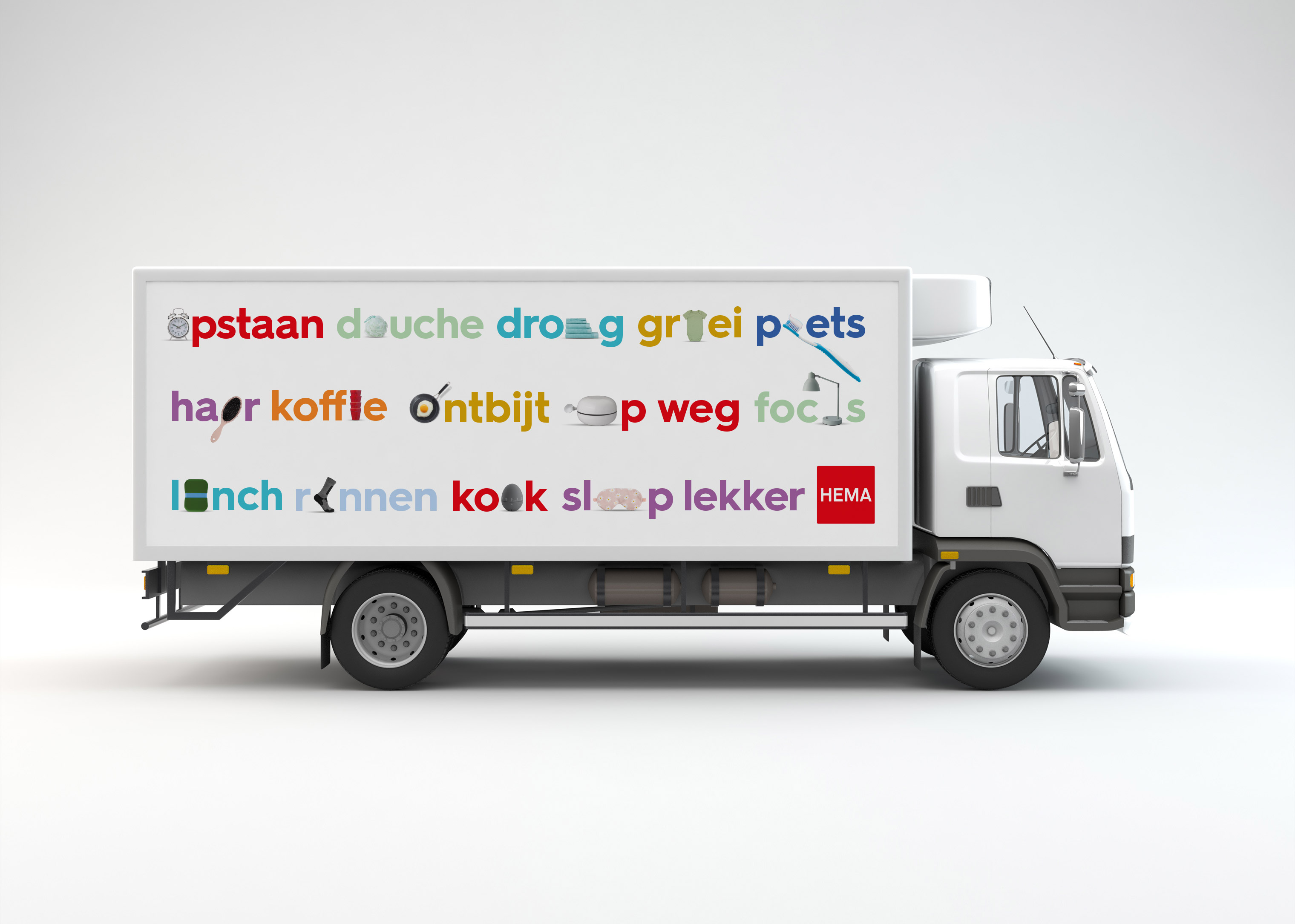 During 2023 Studio Kluif worked on the HEMA touchpoints project. These touchpoints refer to moments that customers come into contact with HEMA. Think of the truck fleet, the webshop shipping boxes, the restaurant take-away packaging, the shopping bags, etc.
For the HEMA touchpoints, Studio Kluif has developed a concept in which their products play an important role. HEMA is a variety store that helps you with all your daily activities. At the start of your day, on the road, while cooking and eating, while sleeping, in short, always and everywhere. Around the clock.
The HEMA touchpoint image concept shows this by complimenting words that convey those activities with a product image. An image that is literally or indirectly related to the activity. Together they form a whole and tell a story.
The visual concept of the touchpoints communicates HEMA's rich product portfolio in a surprising way. The concept makes it clear that you can go to HEMA for almost any product. Mission accomplished!