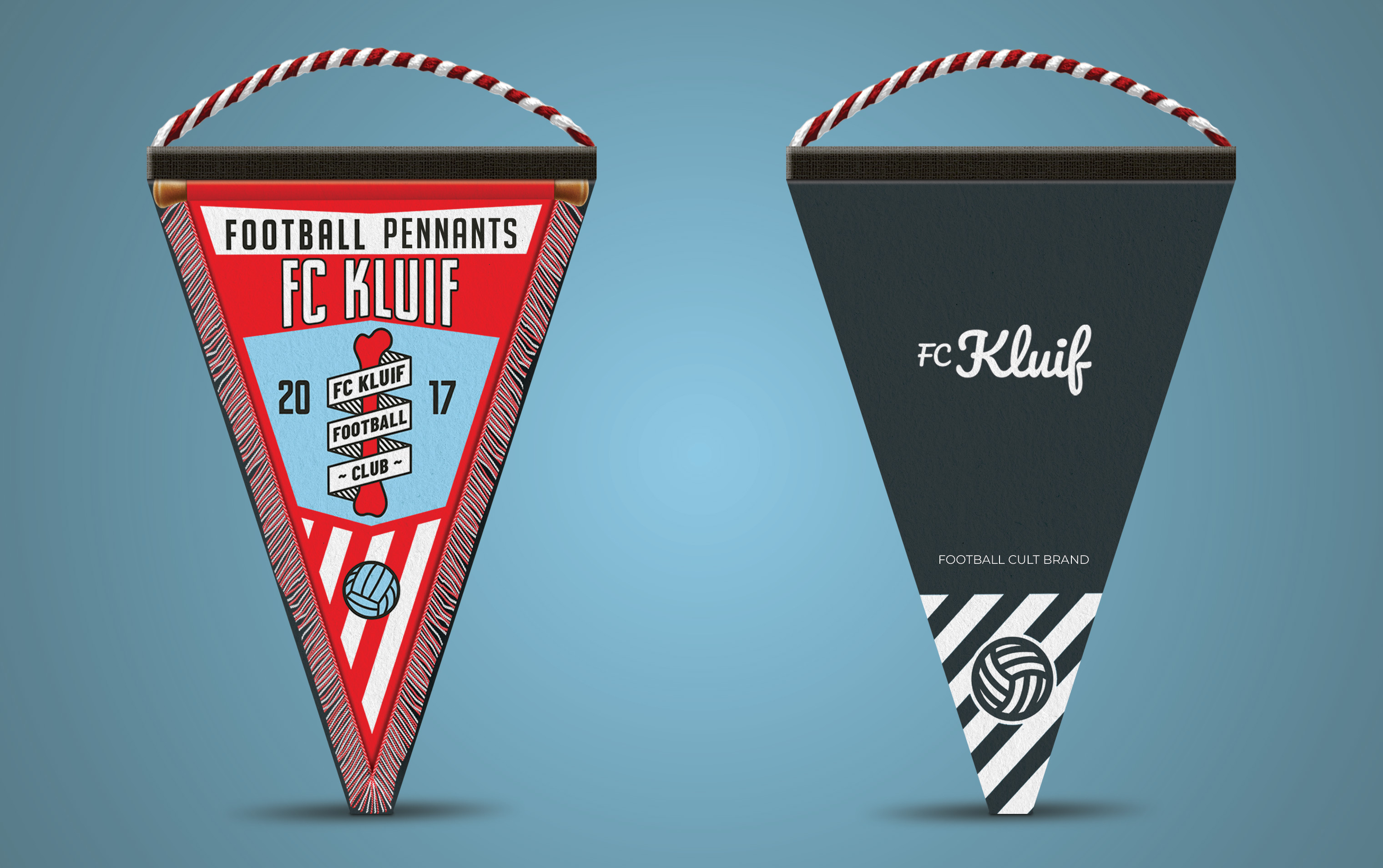 Pennant, collector's item and tribute to opponents at international football meetings: matches in the European Cup and duels between national teams.
The manner of friendship can take many forms, but classic is the triangular flag with match details and club logos that the captains exchange with a warm handshake.
And then there was also a football player with the nickname Vaantje (pennant in dutch). Gerald Vanenburg, jewel of the game.
FC Kluif , the football cult brand of Studio Kluif, has transformed its pennant collection into a unique book. Only for the real supporters.