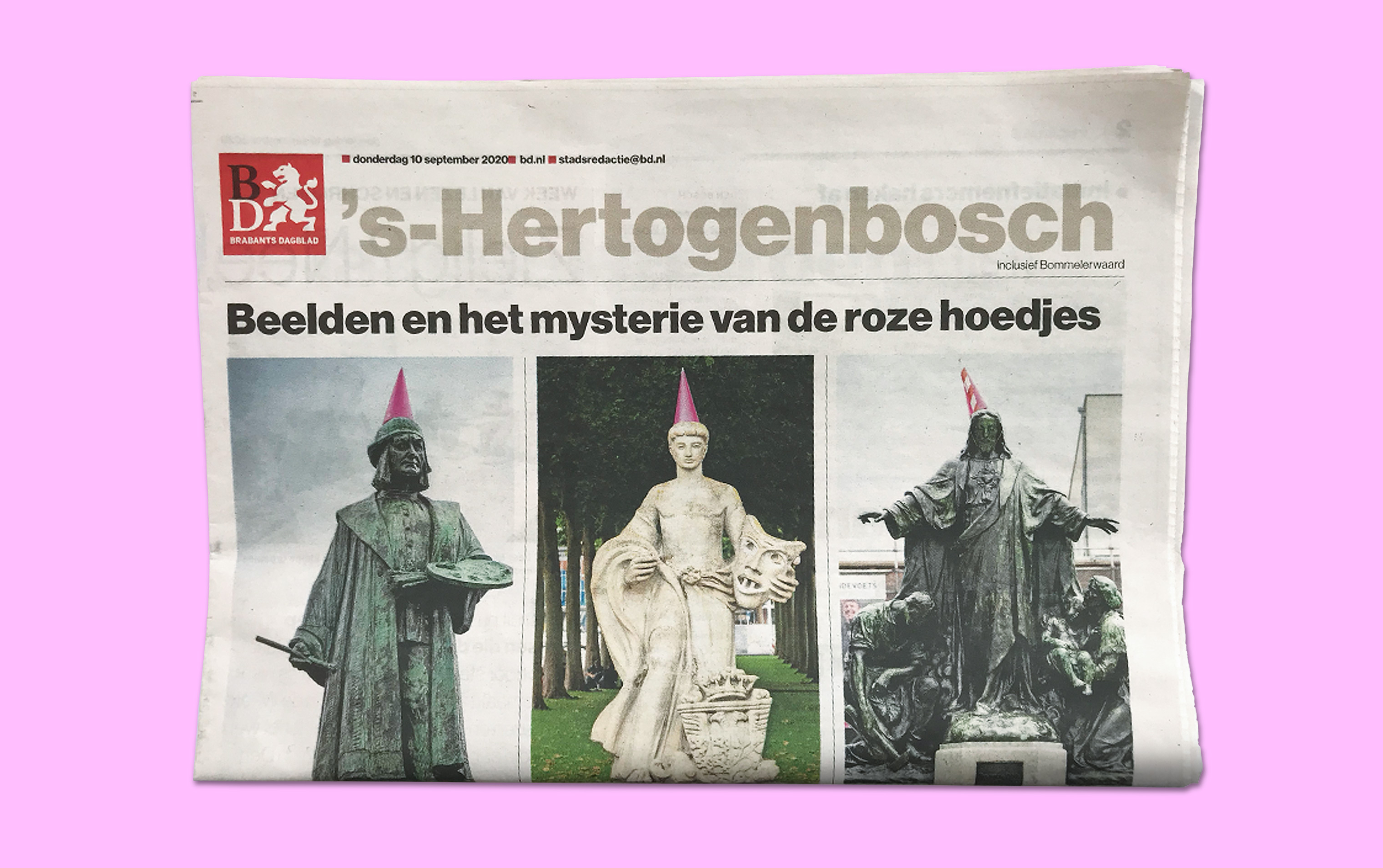 Studio Kluif has developed a successful guerilla campaign for The Funniest Festival Ever. The starting point of this campaign was the poster with the iconic image of the old man with the pointed hat which Kluif designed for the festival.

Pupils of the Koningstheateracademie have provided the statues of
's-Hertogenbosch with pink pointed caps during the night.
This playful campaign has generated a lot of attention in the media of 's-Hertogenbosch and has put the festival on the map in a positive way. The sold-out successful festival will return on a bigger scale next year.