Studio Kluif most awarded Dutch packaging agency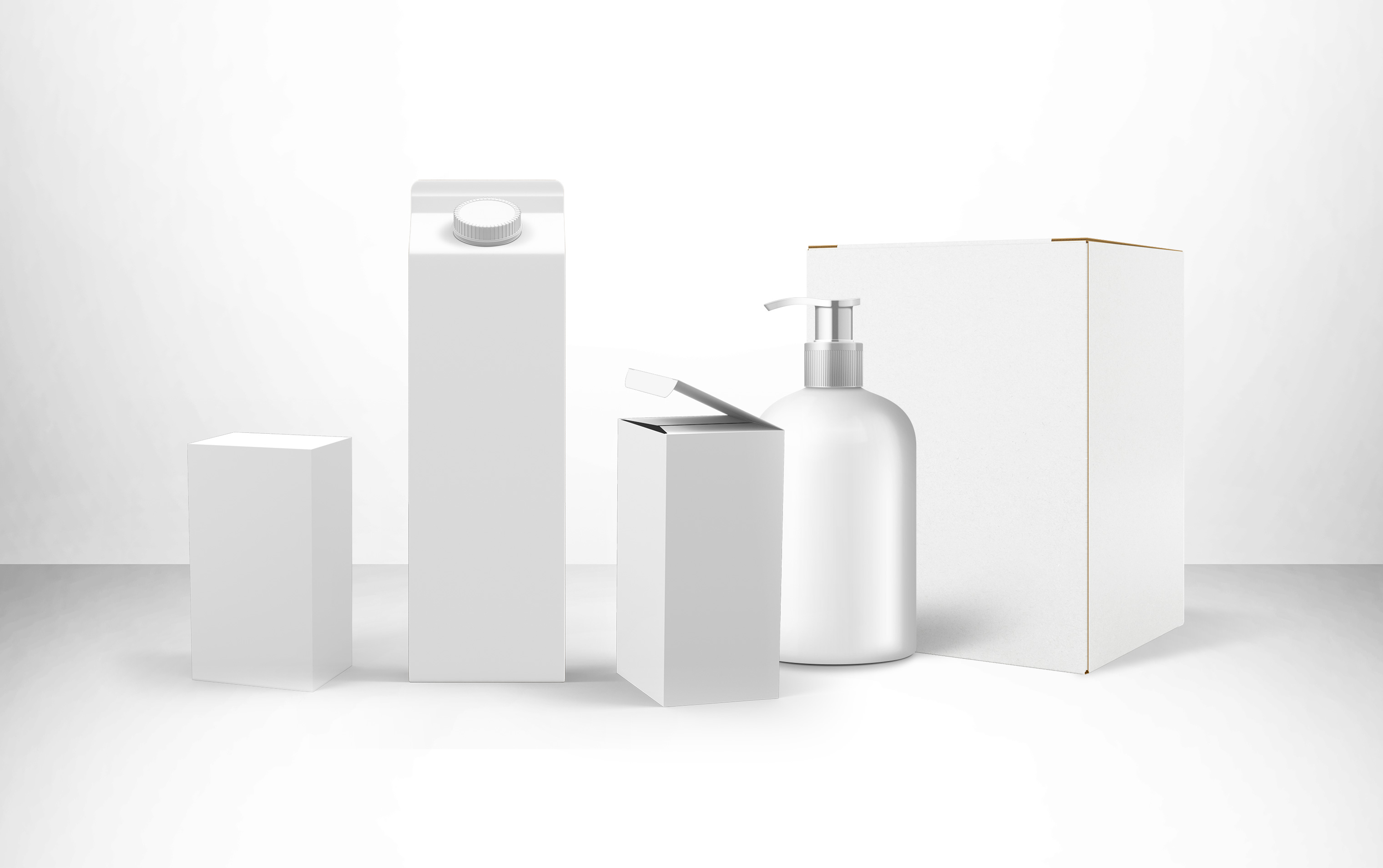 As numerous marketplace examples and research show, better packaging can lead directly to increased product sales. In fact, case studies conducted by Bloomberg show that optimized package redesigns generate an average +5.5% increase in forecasted sales revenues over existing designs.
Finding a special solution is always our starting point. We don't believe in following the market leaders. We do believe in good packaging design with a twist. 'We never did any packaging design', we said to HEMA, our first client that came to us with a substantial packaging assignment. They replied that that was precisely the reason they wanted to work with us.
For this Art & Fun packaging range Studio Kluif was not allowed to change the given die-cuts of the packaging. Instead of designing around the die-cuts, Kluif used their possibilities! Kluif made a series of illustrations: monsters, robots, fantasy animals etc. The products themselves get the focus in the illustrations. The unique combination of illustration and product triggers your fantasy.
Awards
Nomination ADCN prize member jury 2011
Nomination ADCN prize professionals jury 2011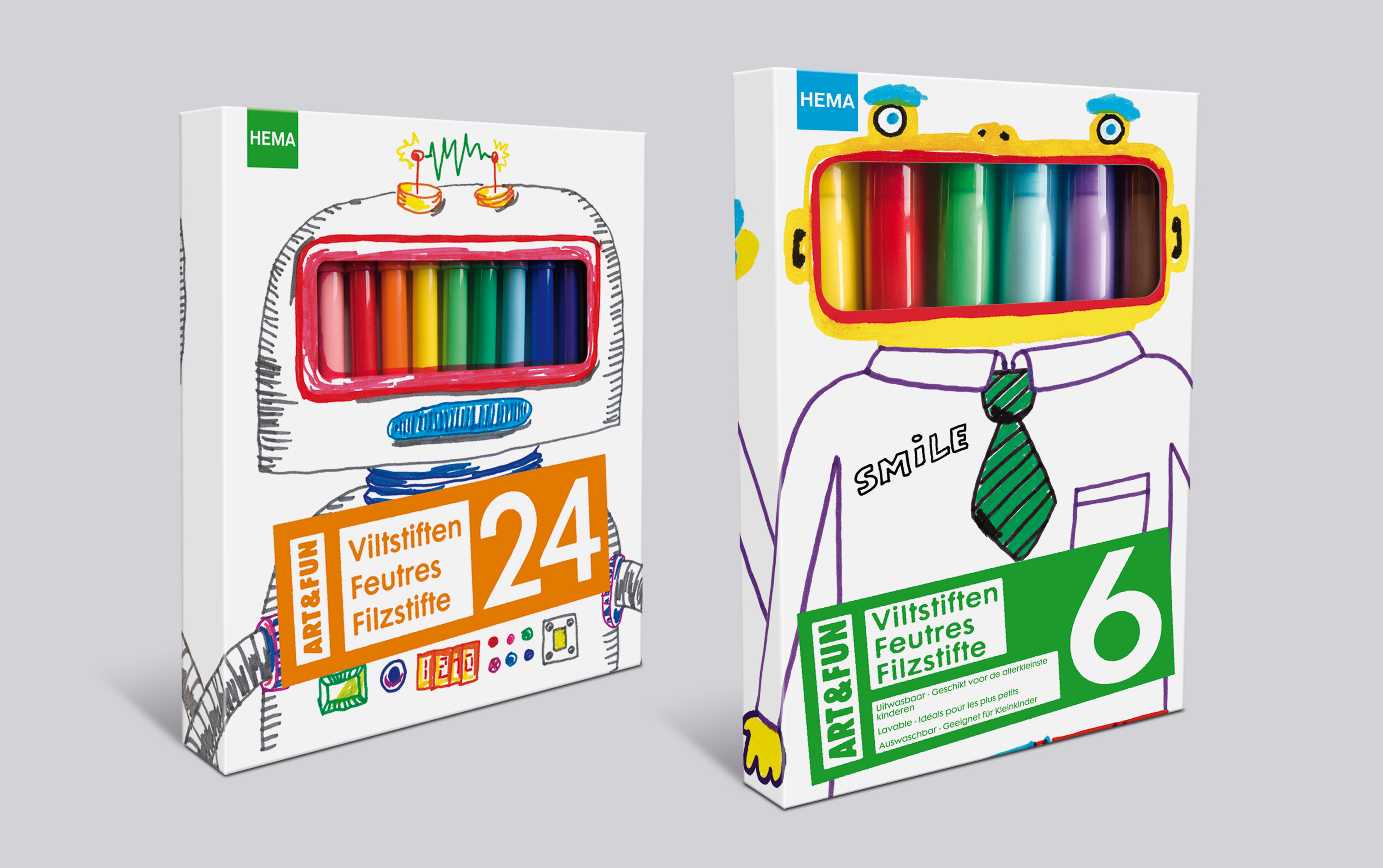 For each of the 40 products Kluif developed an icon that seeks interaction with the baby/toddler. In short: packaging as the first 'primer'. The white base color refers to purity and innocence. White is also in harmony with every baby's bedroom. As a bonus Kluif does away with the old-fashioned difference between colors for boys and girls, that is, blue and pink, by going for white.
Awards
Winner ADCN prize 2003
Nomination Dutch Design Award 2004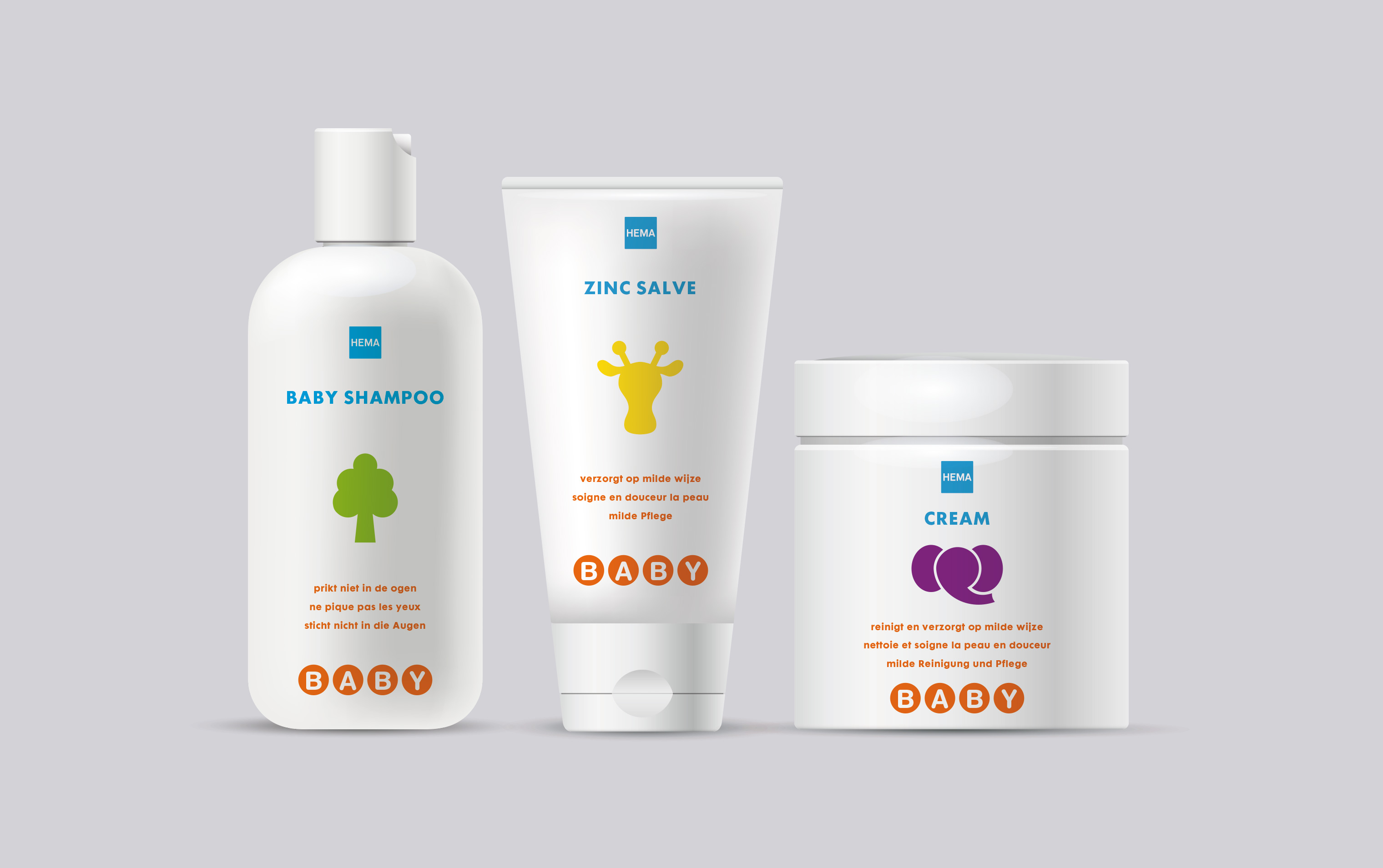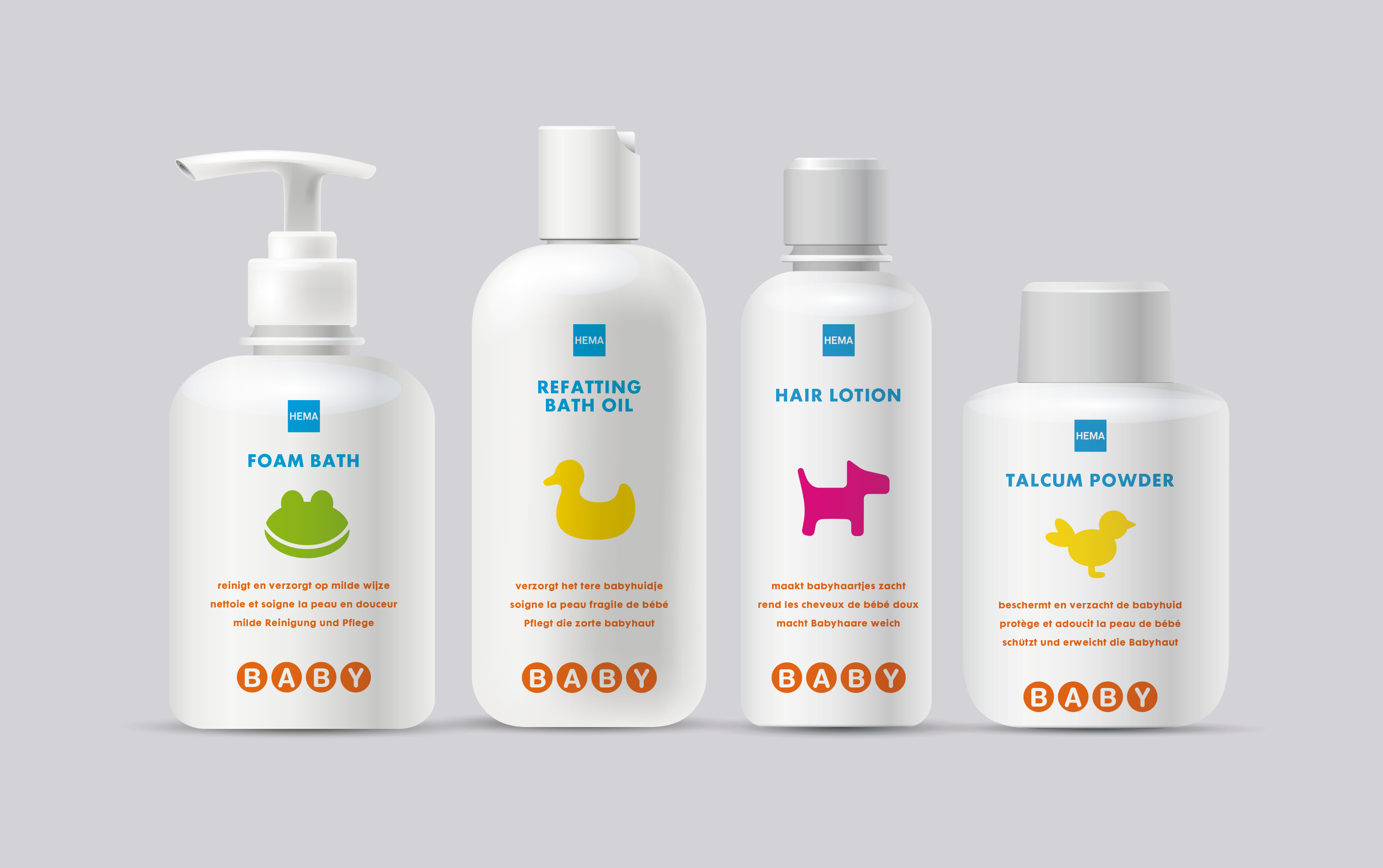 Studio Kluif designed an iconic beer packaging line for Indiebrewery. The world of racing is used for these strong graphical designs. Pit stop time…

Awards
Gold Pentaward 2020
Marking Award 2020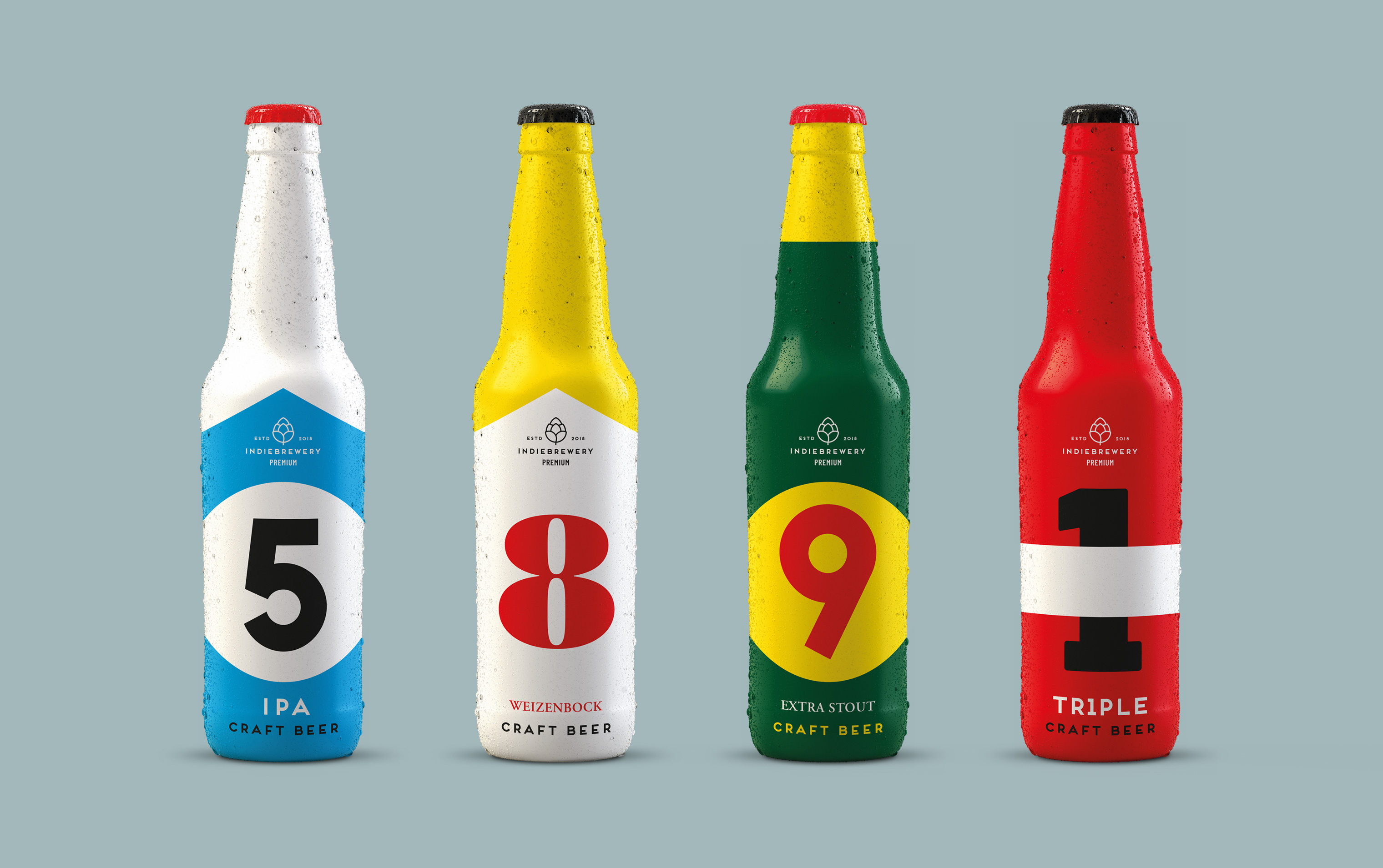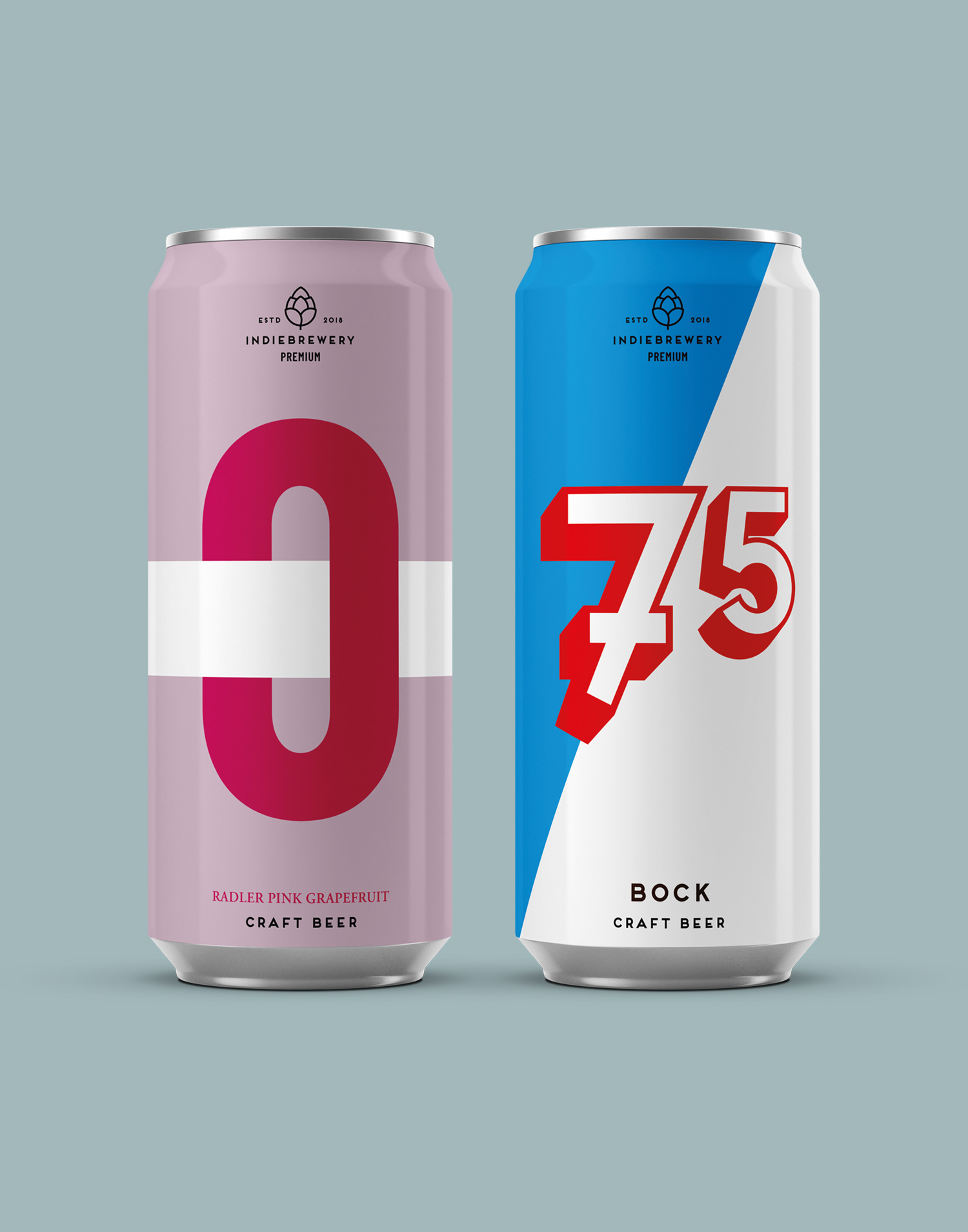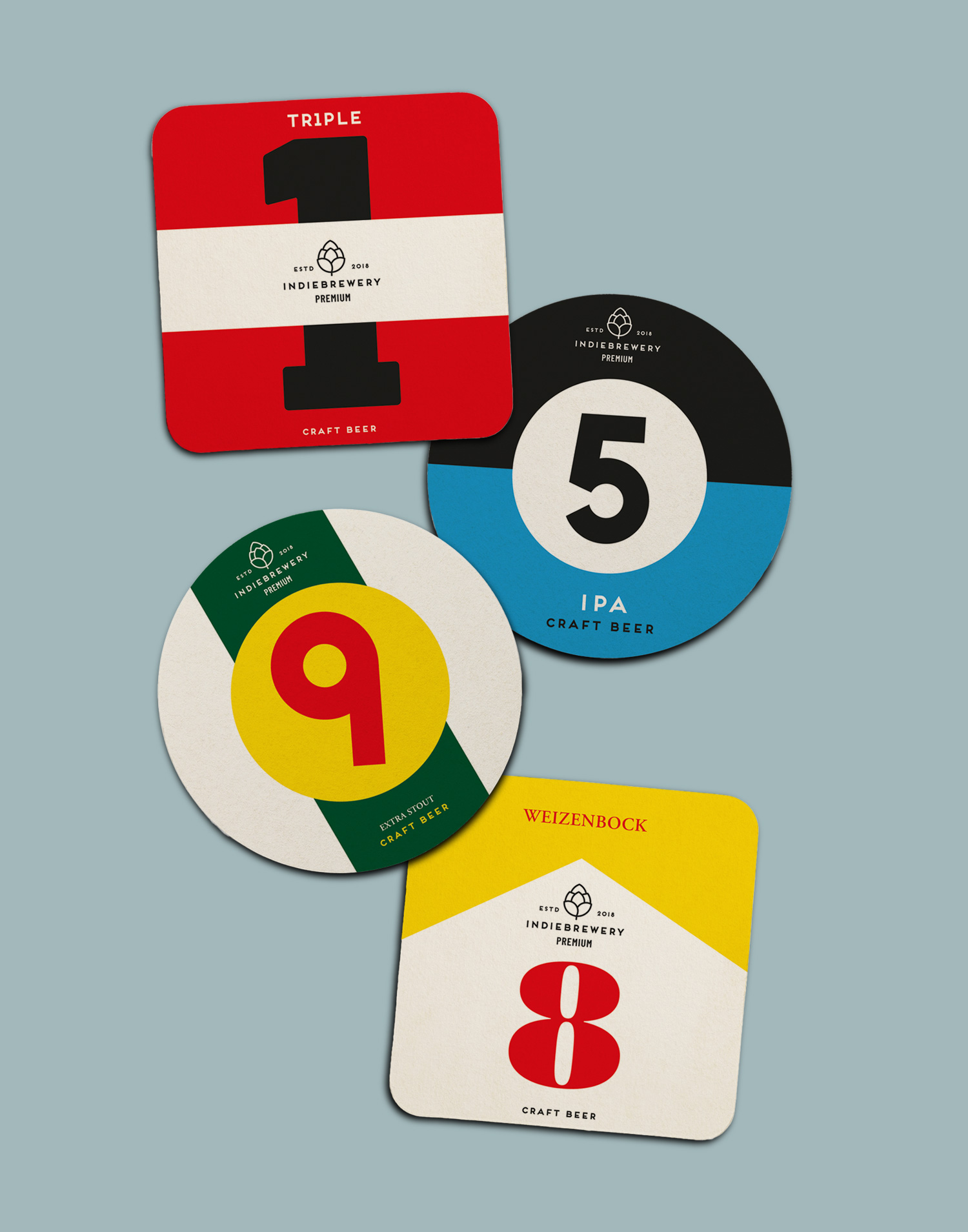 Bloomdale is an eyewear brand that doesn't follow the typical brand codes. Instead of using photography, like most brands do to promote their new models, we advised to communicate in another way. A series of iconic portraits was developed to underline the brands tag line, 'A Bloomdale for every face'. These portraits play an important role in all communications. To create a more extensive brand experience we created a packaging range with which the optician makes a more personal statement towards the client. Each box can be fitted with a different portrait depending on the client is male, female or even a child.
Awards
Platinum Pentaward 2018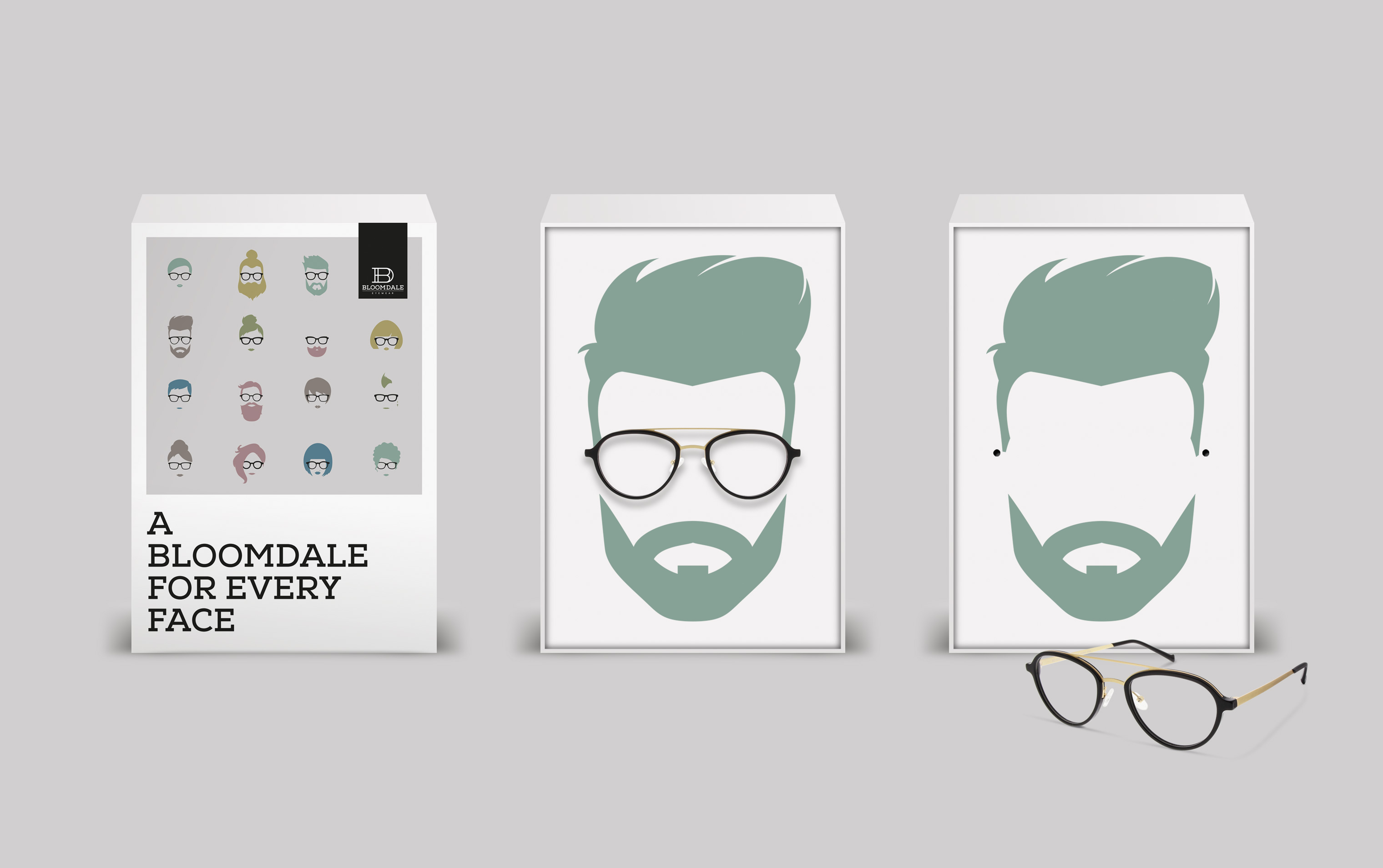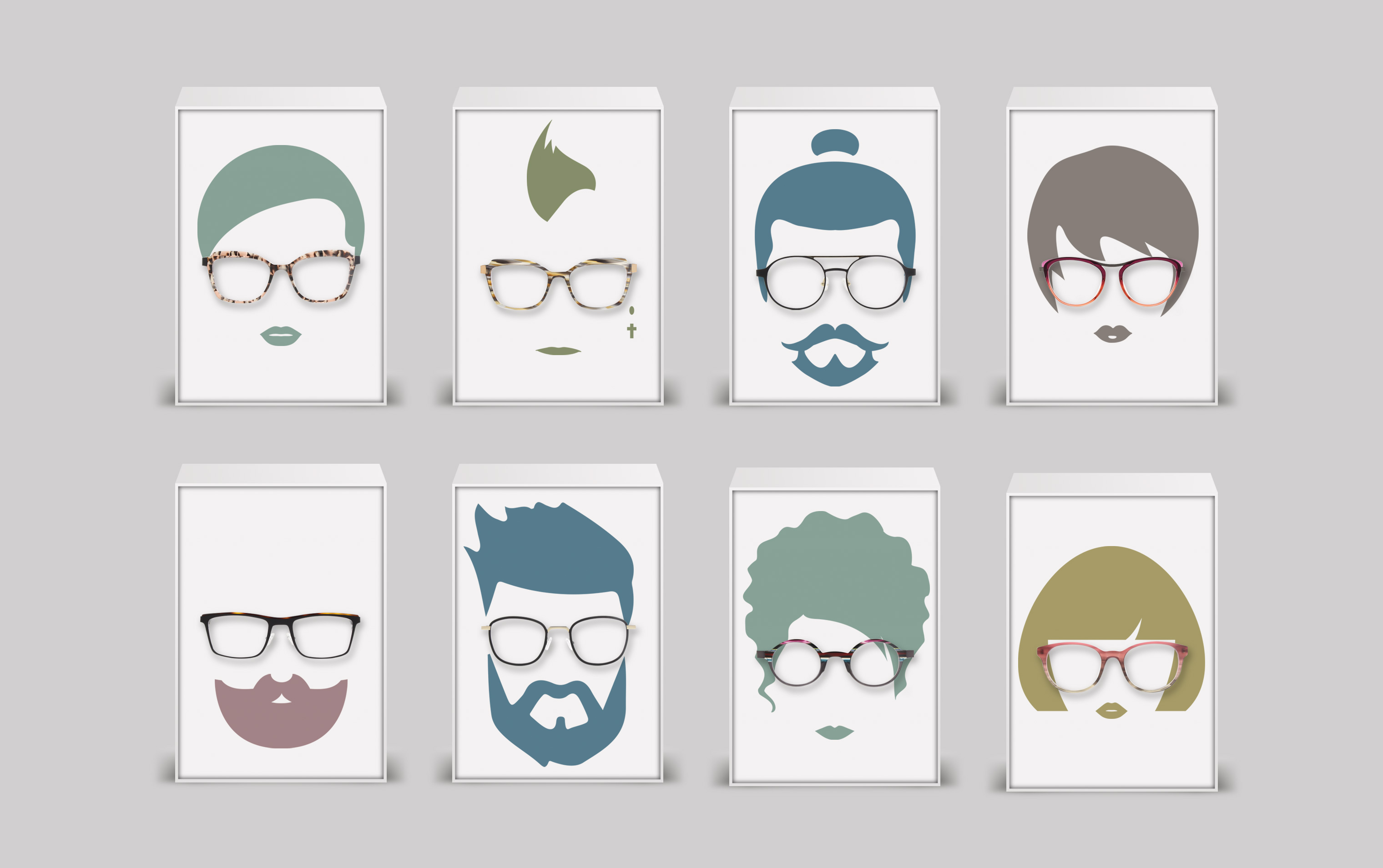 Blonde Poulin printing paper
Everybody recognizes the fun portraits made by a copying machine or scanner. Everybody did it once… with some friends just to have fun. Studio Kluif used this simple idea for Blonde Poulain copying/printing paper, a small independent brand. We made a series of portraits which are used randomly.
No professional models or photographer were involved. Just the people of our studio and a scanner! The customer can choose out of 9 different portraits. The next portrait series will soon be made by the customers themselves, through a competition launched on Facebook.
Awards
Platinum Pentaward 2014
Finalist NY Festivals 2015
Winner NY Festivals 2015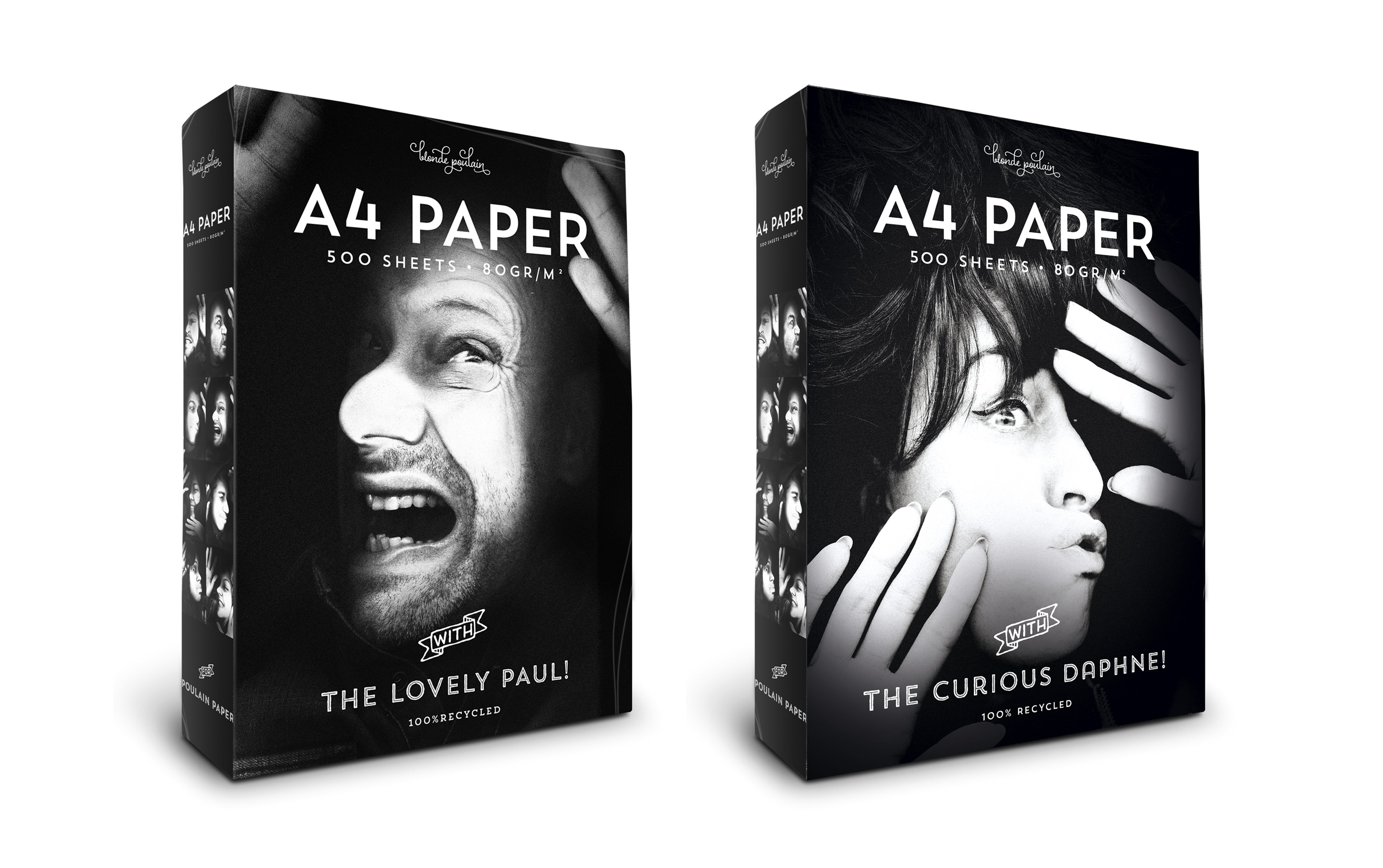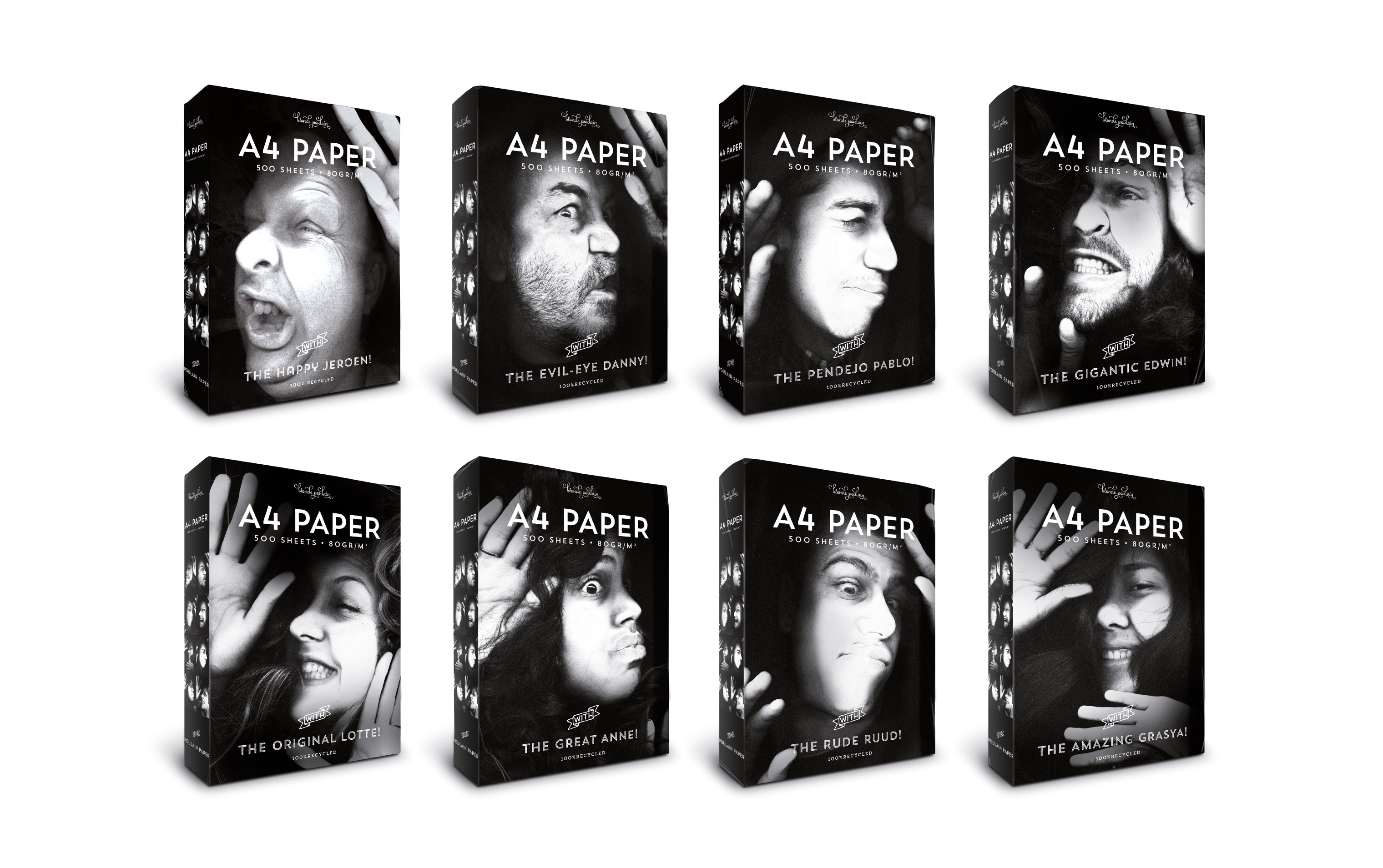 Jheronimus homeware products
jHEROnimus is a brand of homeware products (pillows, dishes, vases, decorative objects, etc.) inspired by the works of the Dutch painter Jheronimus Bosch (1450-1516), known for his work in the quirky, mystical, surreal and disconcerting style. Studio Kluif was inspired by the great painter to create a packaging range which presents products in the distinctive atmosphere of Bosch's paintings. Here however, this style is expressed in a contemporary way through photography, bridging the gap between a rich cultural past and a promising future.
Awards
Platinum Pentaward 2013
Nomination ADCN prize member jury 2014
Nomination ADCN prize professionals jury 2014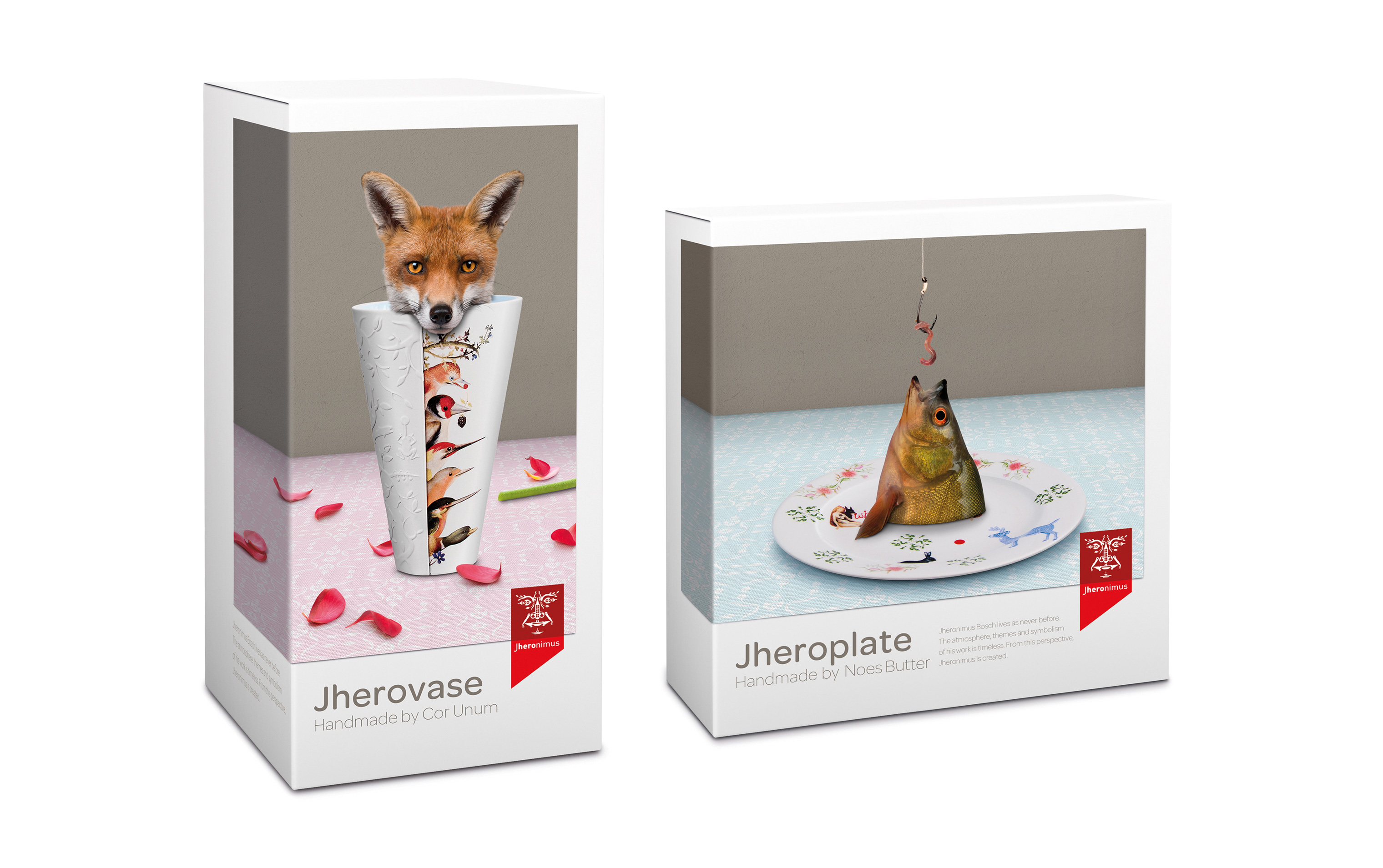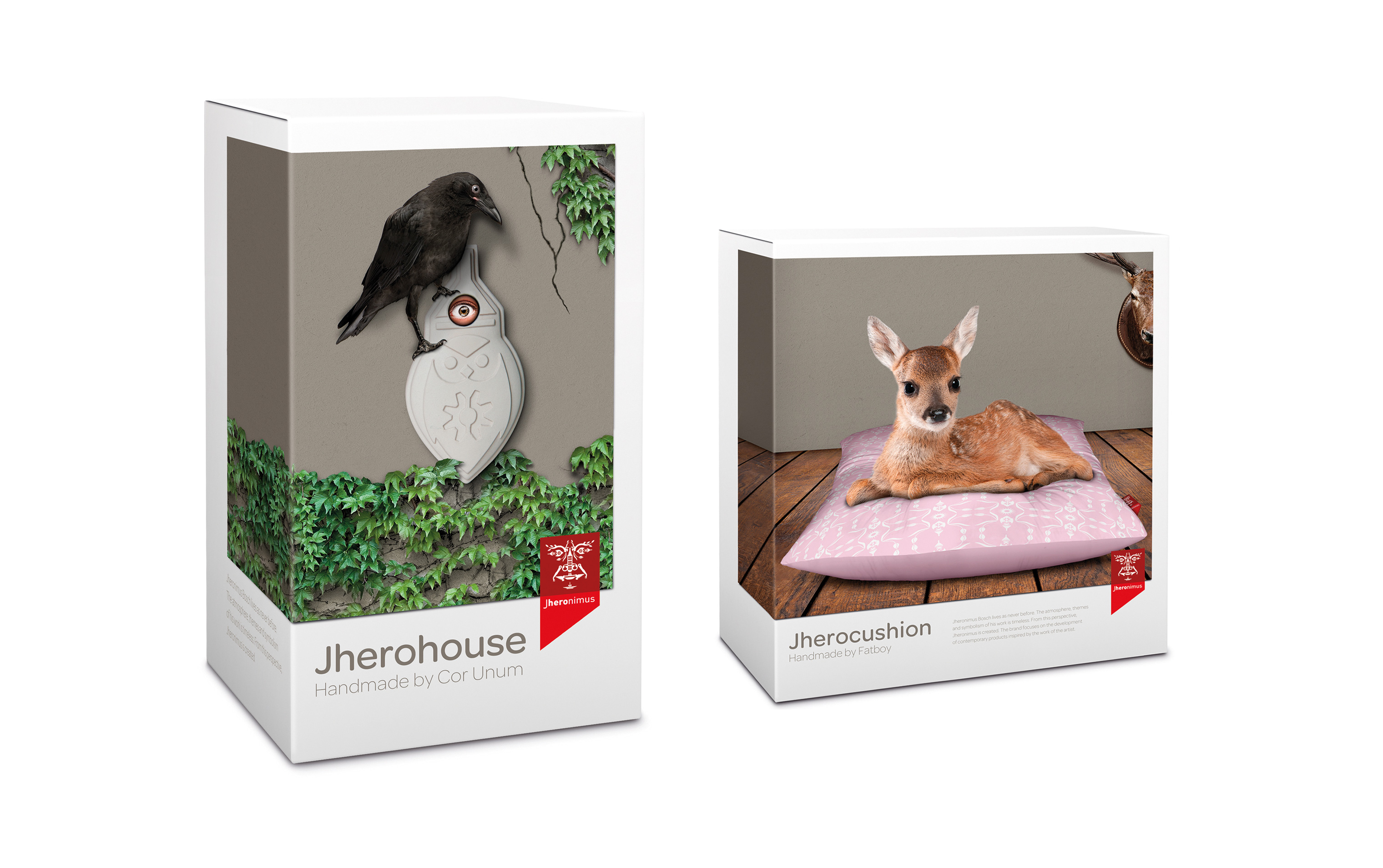 Packaging awards overview Studio Kluif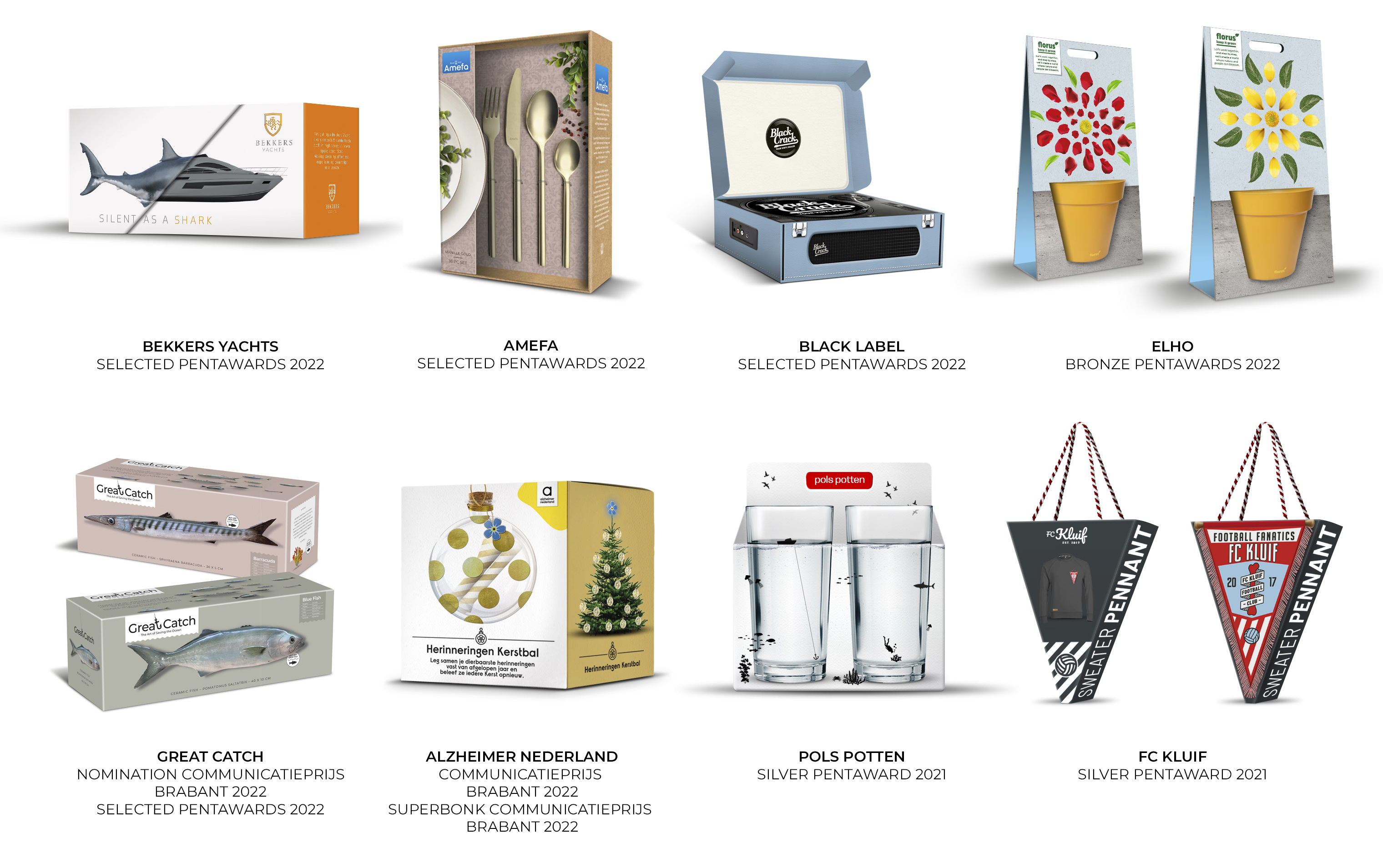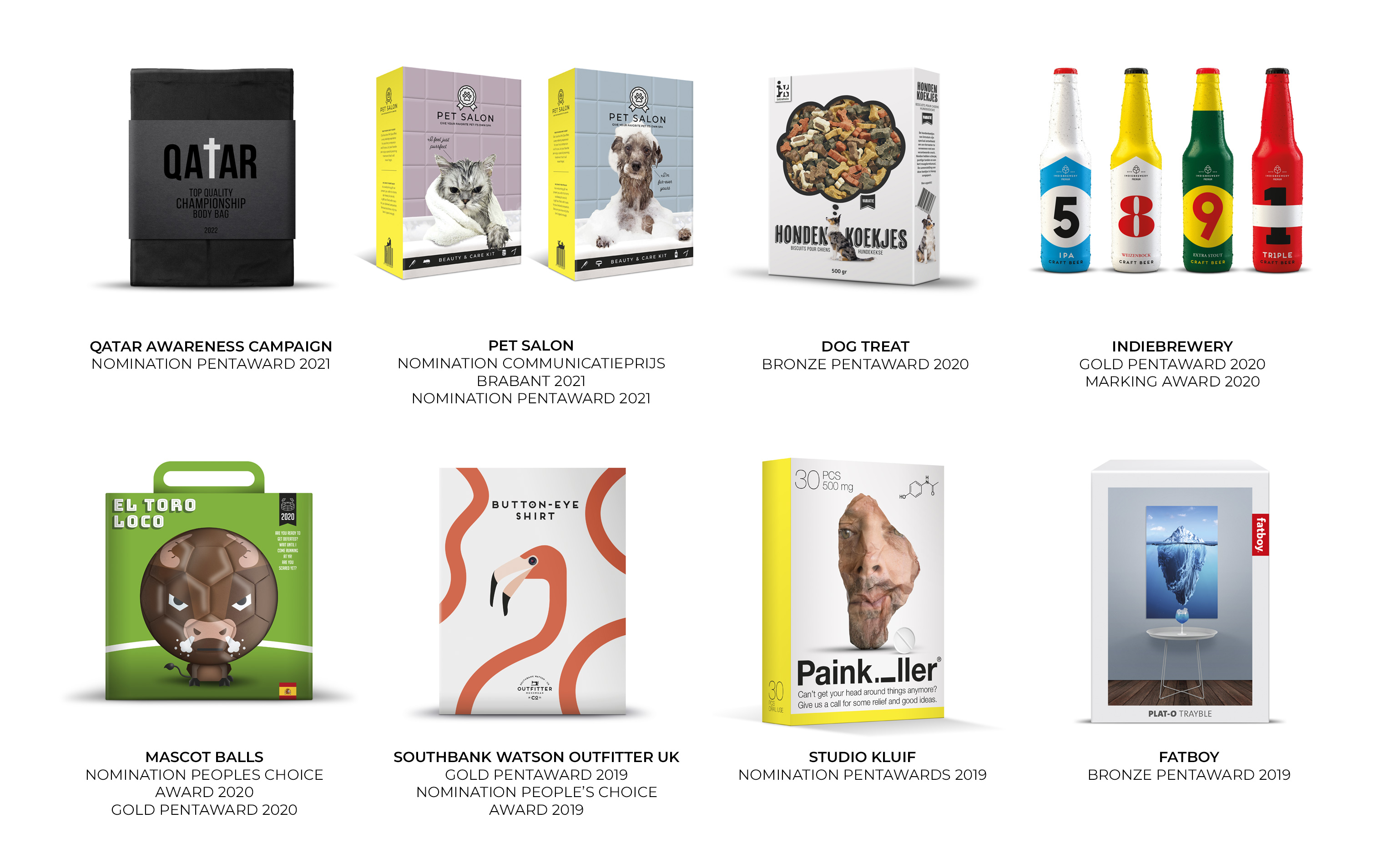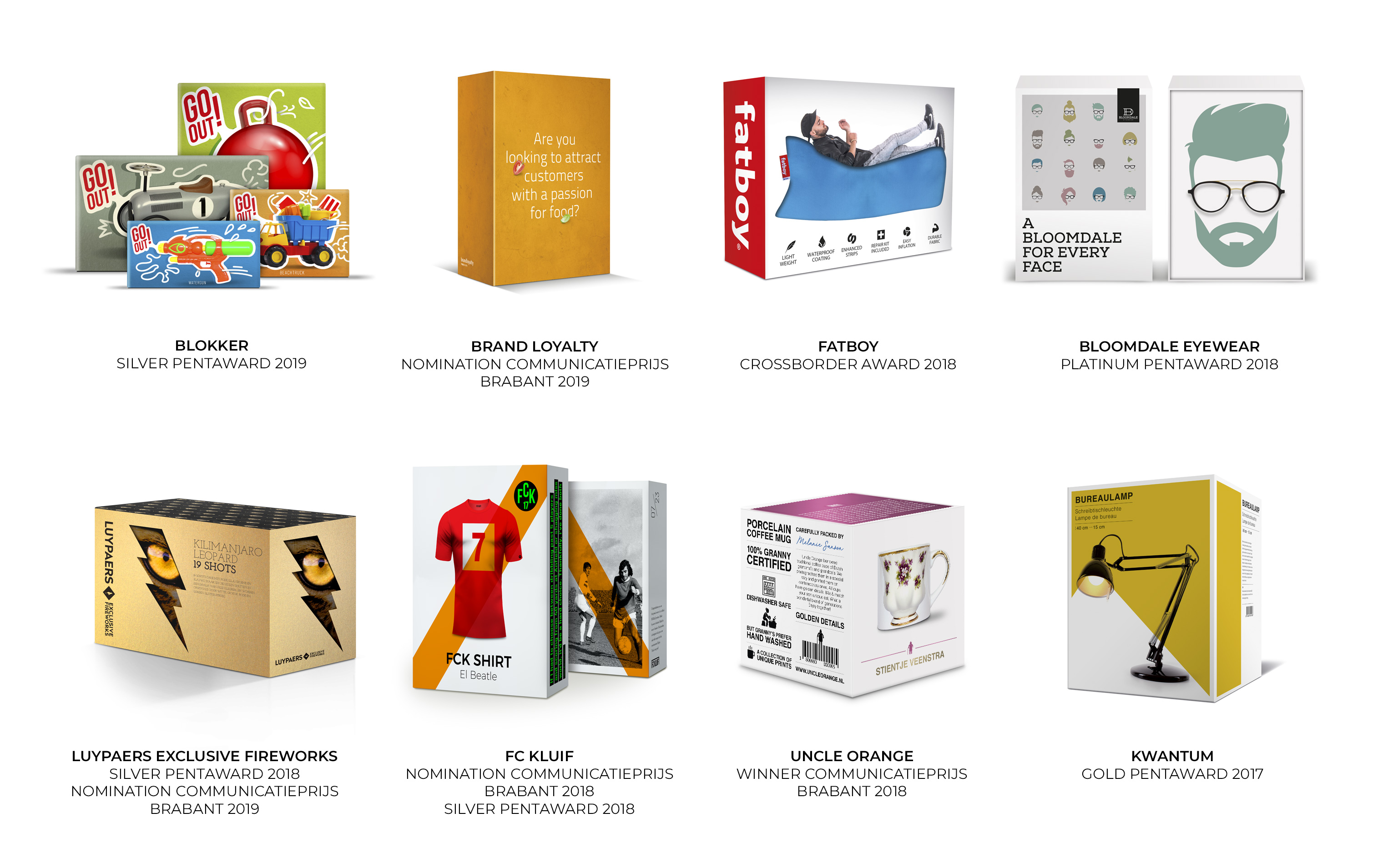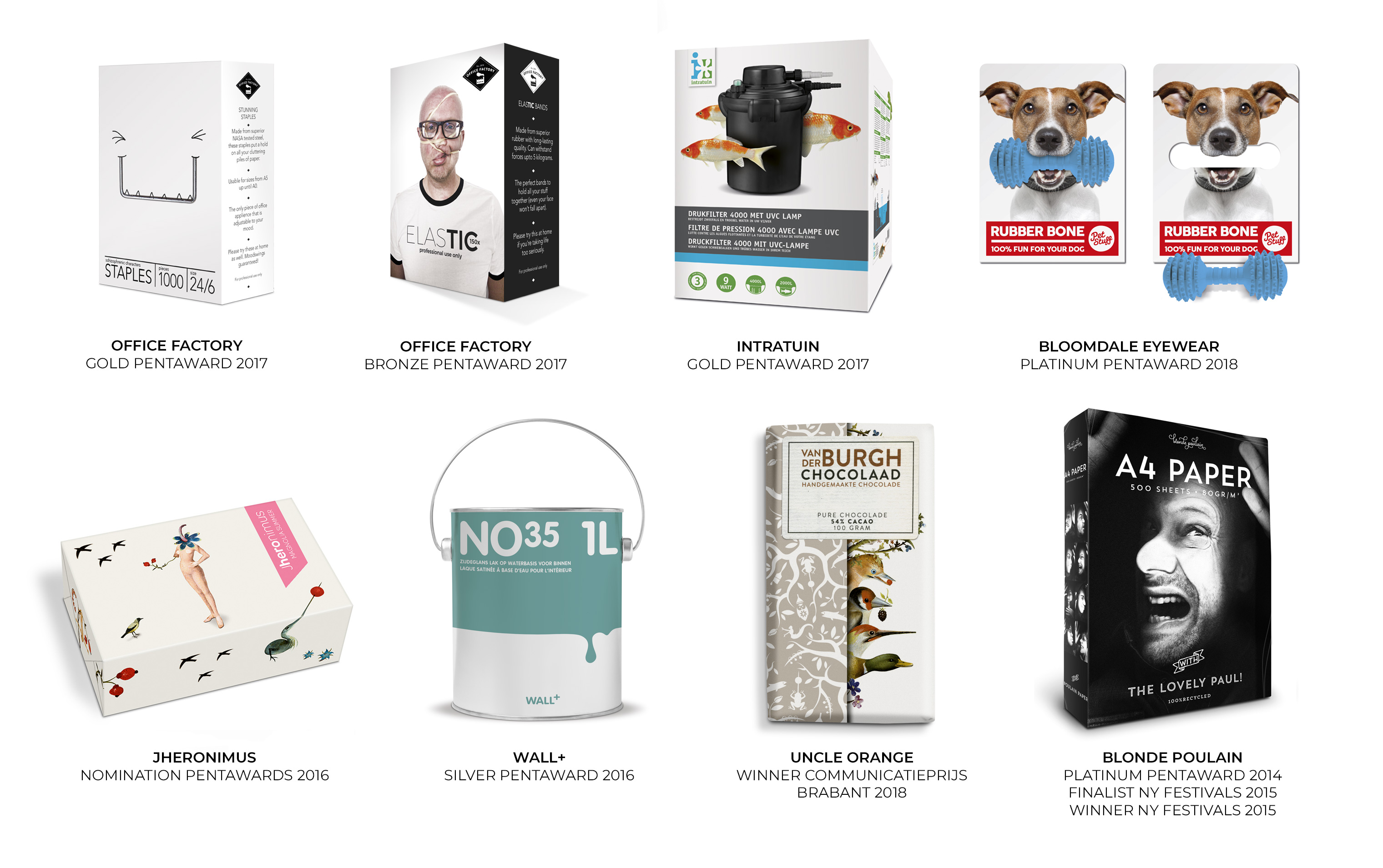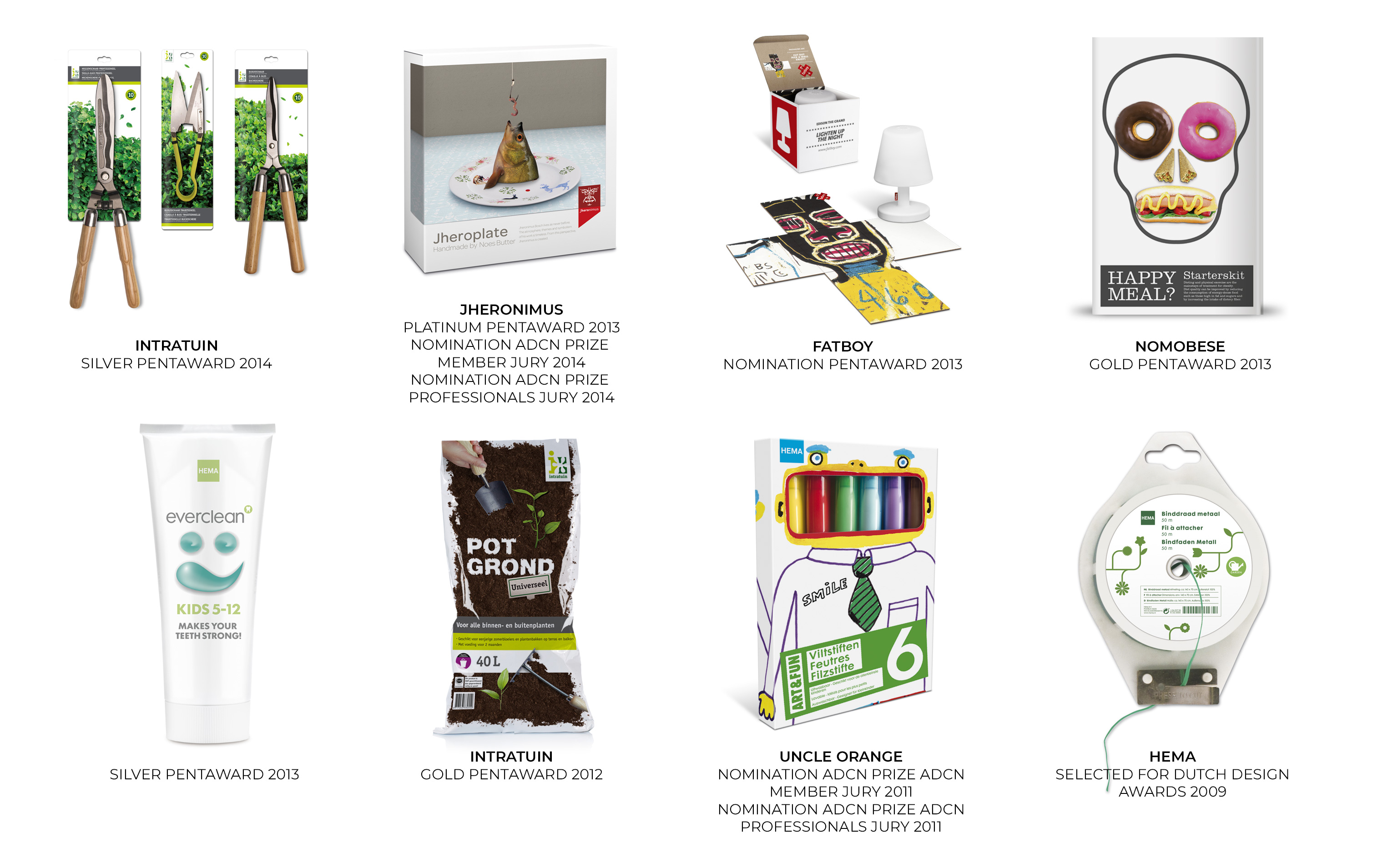 We make packaging for HEMA, Zeeman, Bruna, Vrumona, Xenos, Intratuin, Kwantum, Pets Place, Fatboy, de Bijenkorf, Zena Fireworks, Suns Outdoor Furniture, Blokker, Cook & Co, AB Inbev.
Do you have a packaging issue? Big or small. Please send an email to: info@studiokluif.nl and we will quickly make an appointment.