STUDIO KLUIF
1 STUDIO
2 FOUNDERS
23 YEARS EXPERIENCE
88 AWARDS
250+ CLIENTS
Studio Kluif is a multi-disciplinary award-winning Dutch design studio. At Studio Kluif personal commitment, passion and direct contact between creator and client is key.
The portfolio of Studio Kluif spans decades. Studio Kluif works for different types of industries and clients, from big multinationals to small startups. Graphics and identity, strategy and positioning, products and packaging, websites and digital experiences, advertising and communications, sound and vision.
Studio Kluif, 'Specialized in everything'.
MEET OUR HEROES
Since 2006 Bis Publishers published a series of monographs of Studio Kluif's best and most appealing work. Founded in 1985, the Amsterdam-based publishing house creates outstanding books for professionals, students, change makers, and creative minds. The books are sold worldwide, from local bookstores to the MoMa in New York.
Interested? Send a mail to info@studiokluif.nl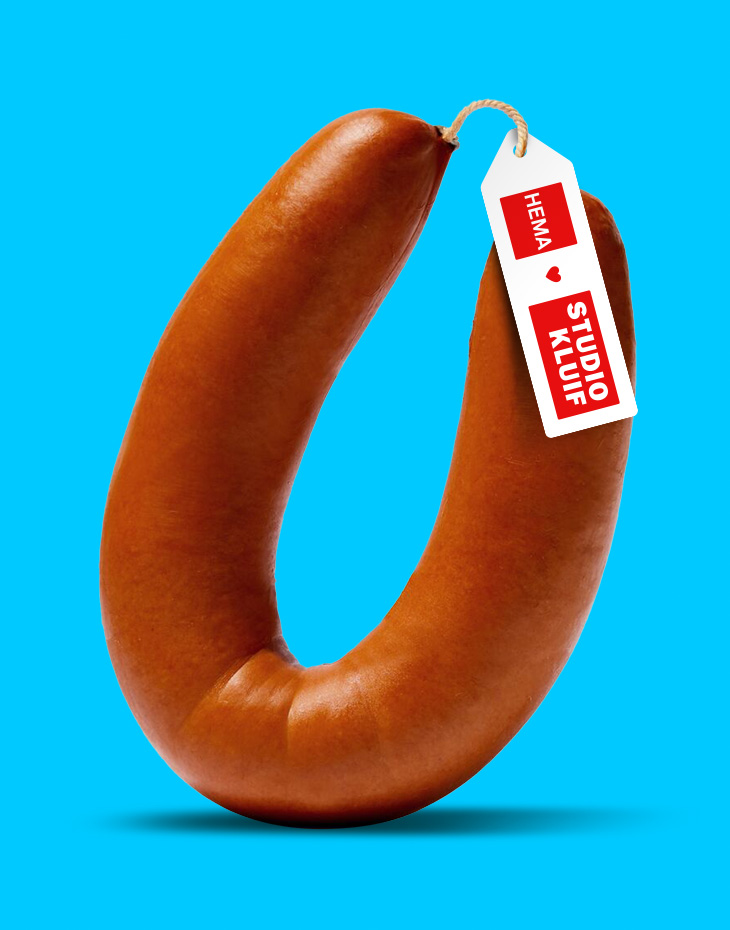 Branding & Identity
HEMA – Distinctive design
for every day