HEMA – Distinctive design for every day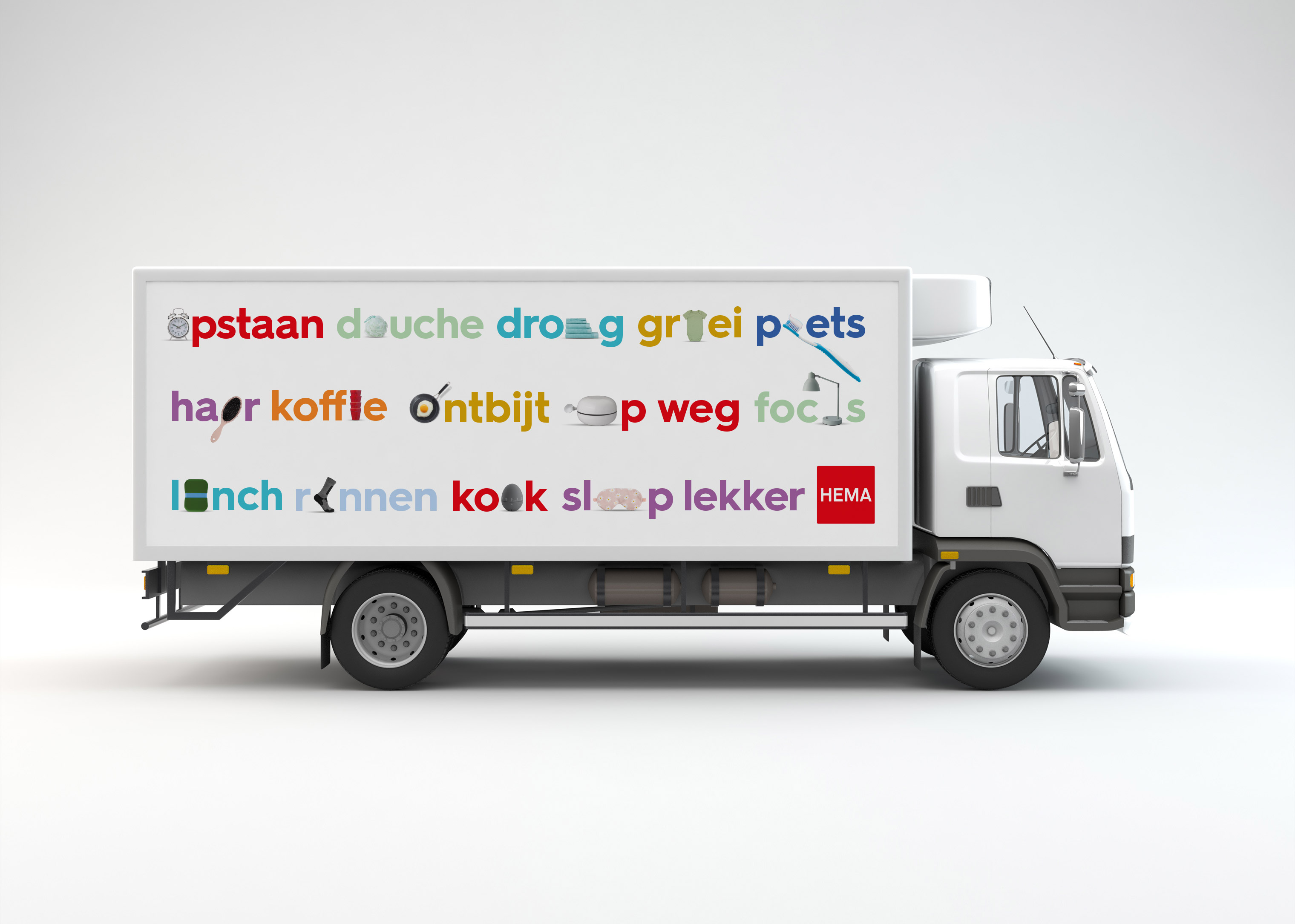 Corporate and brand identities are an expression and reflection of an organization's culture, values, personality and offer. A strong and effective corporate identity ensures your business is here to stay.
'A strong brand should be a priority for all businesses striving for succes. The proof is in the numbers. Case studies conducted by Interbrand Consultancy show that brands that are consistently presented see an avarage revenue of 23%.'
"Your brand is what people say about you when you are not in the room."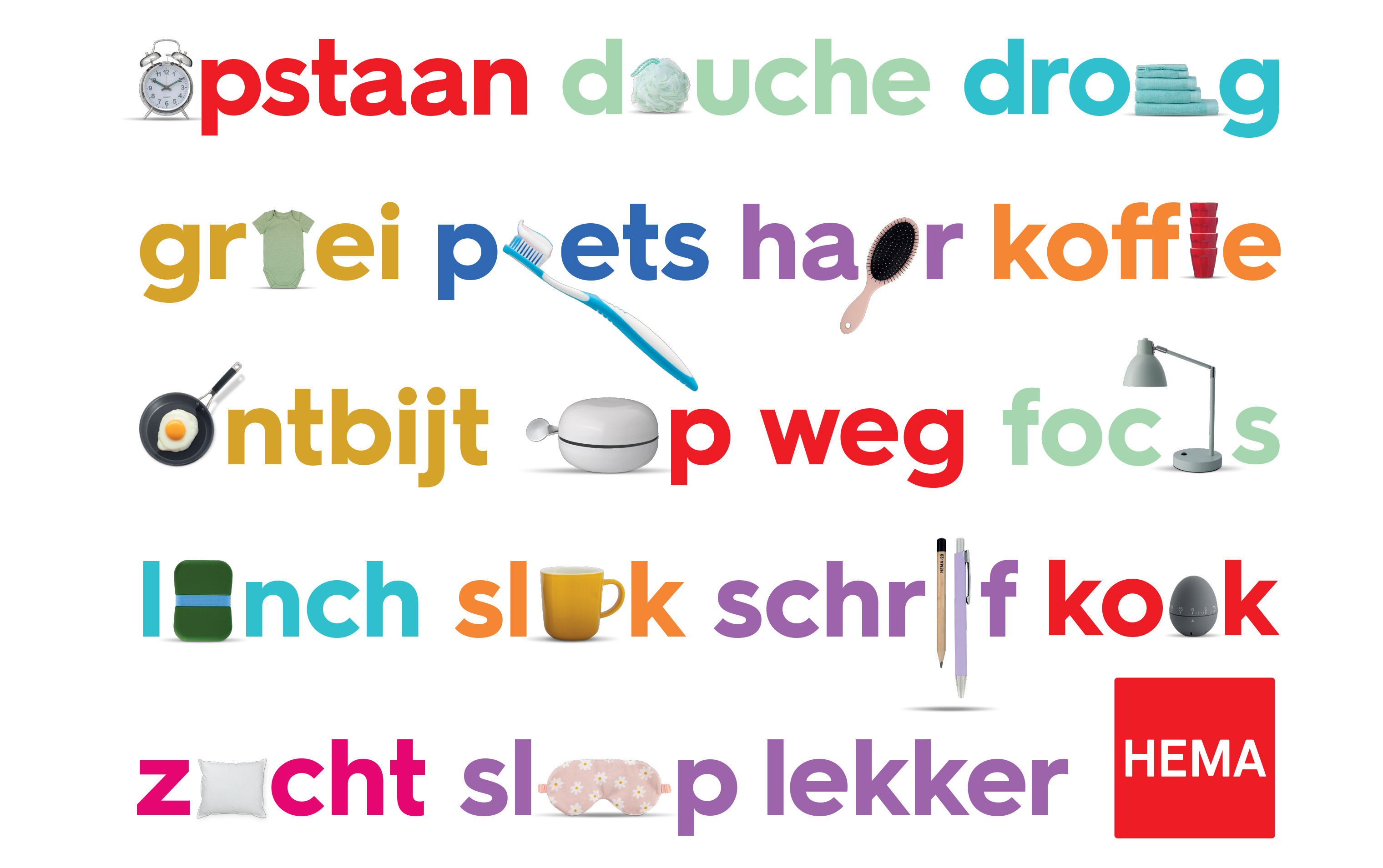 HEMA is a Dutch chain of department stores with nearly 800 stores across Europe. Much of its success is due to the company's strong dedication to quality design. HEMA is characterized by its range of products for daily use that are tailor made for them. Clothing, food, daily care, interior, you can go to HEMA for all your daily necessities. Since 2002 Studio Kluif has worked on dozens of product lines for food, personal hygiene products and kids toys as well as many others.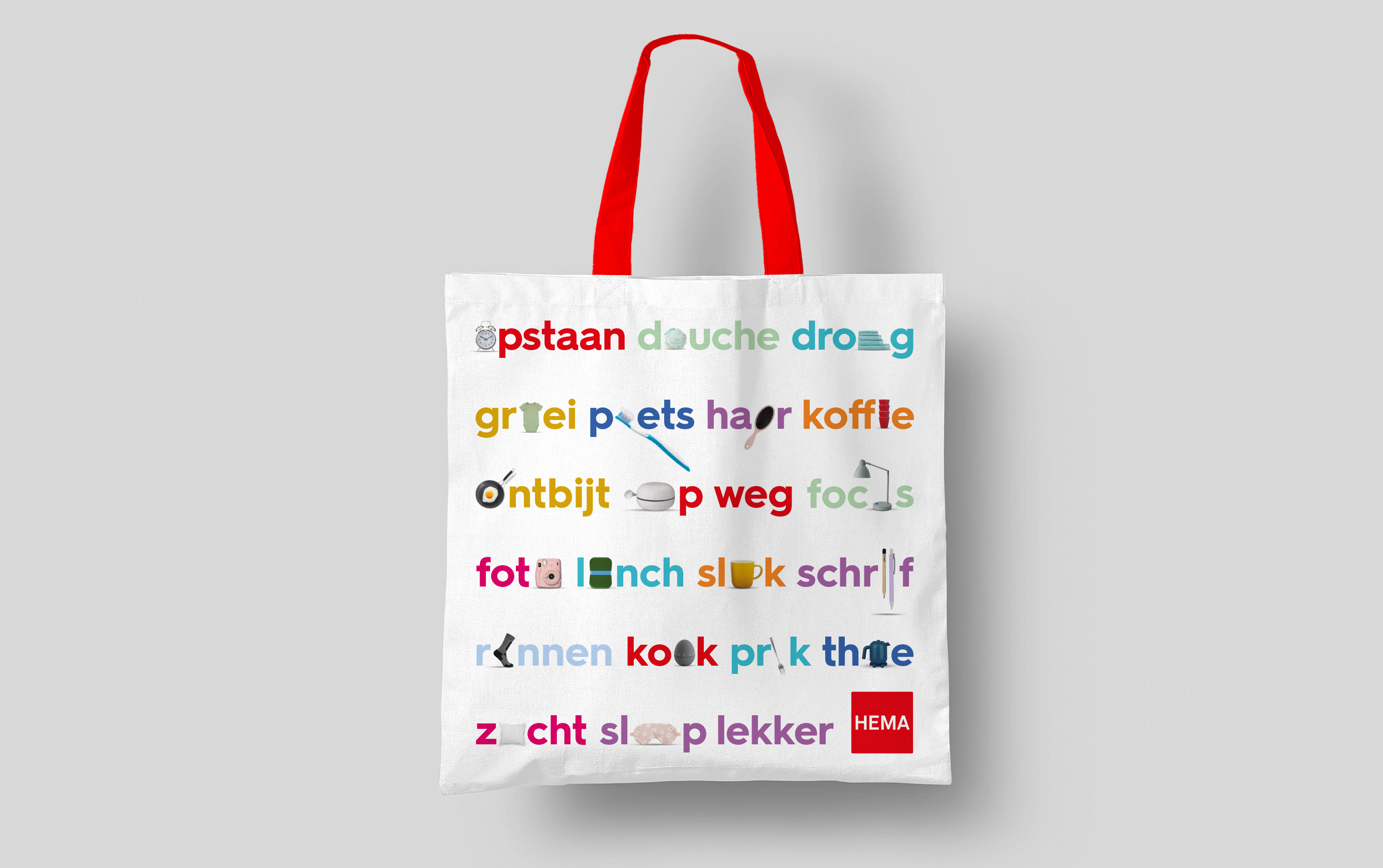 During 2023 Studio Kluif worked on the HEMA touchpoints project. These touchpoints refer to moments that customers come into contact with HEMA. Think of the truck fleet, the webshop shipping boxes, the restaurant take-away packaging, the shopping bags, etc. For the HEMA touchpoints, Studio Kluif has developed a concept in which their products play an important role. HEMA is a variety store that helps you with all your daily activities. At the start of your day, on the road, while cooking and eating, while sleeping, in short, always and everywhere. Around the clock.
The HEMA touchpoint image concept shows this by complimenting words that convey those activities with a product image. An image that is literally or indirectly related to the activity. Together they form a whole and tell a story.
The visual concept of the touchpoints communicates HEMA's rich product portfolio in a surprising way. The concept makes it clear that you can go to HEMA for almost any product. Mission accomplished!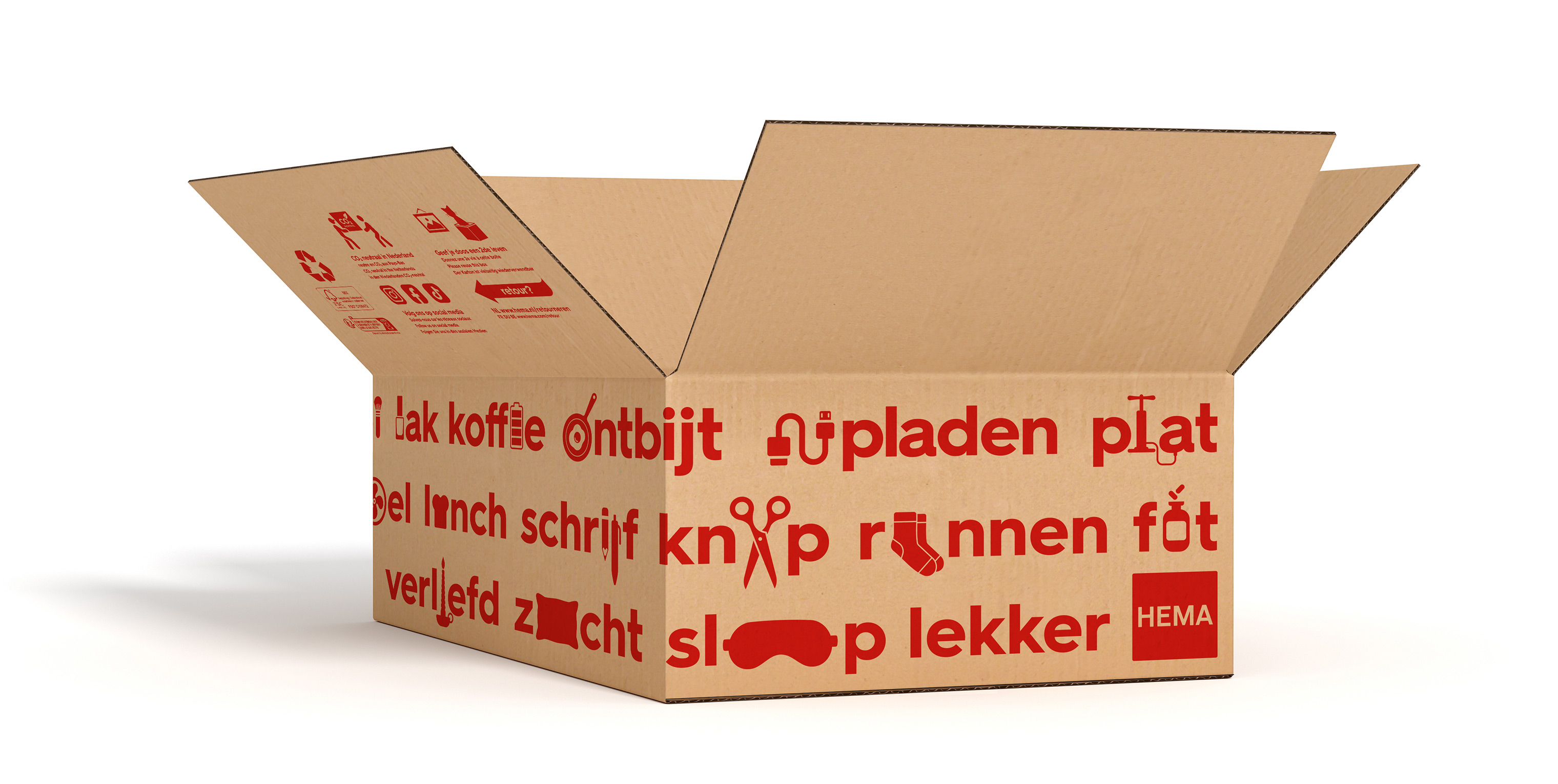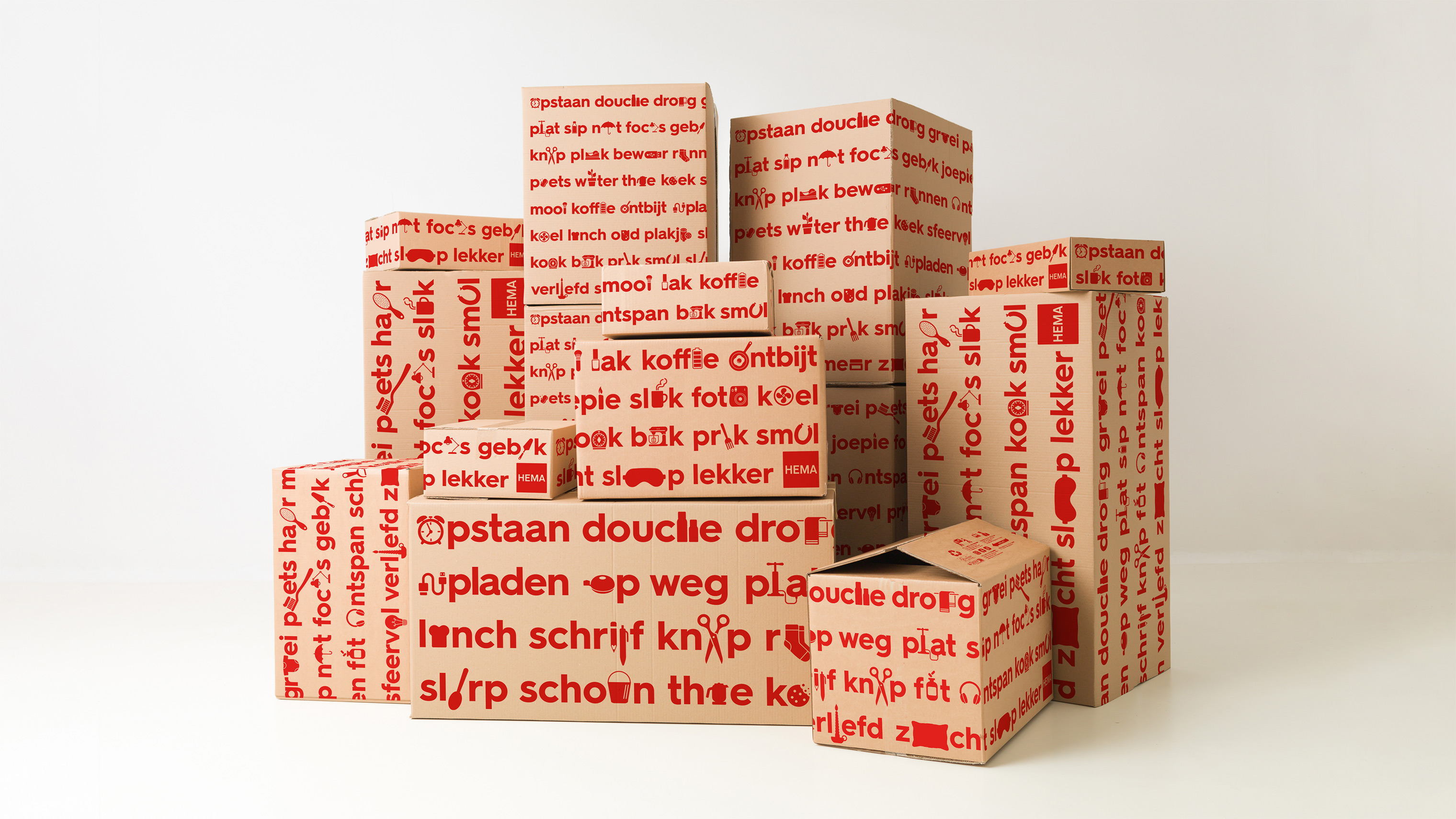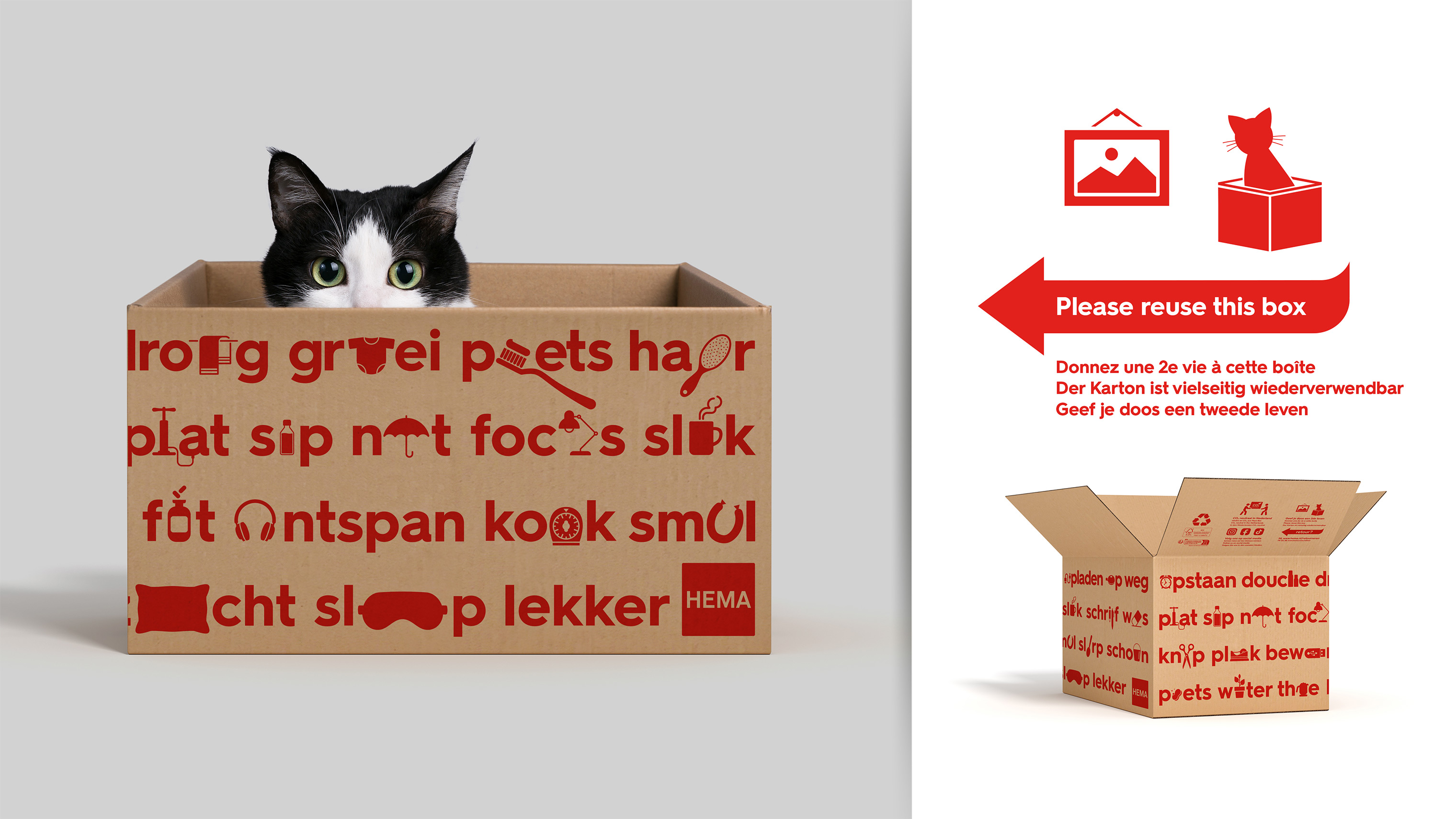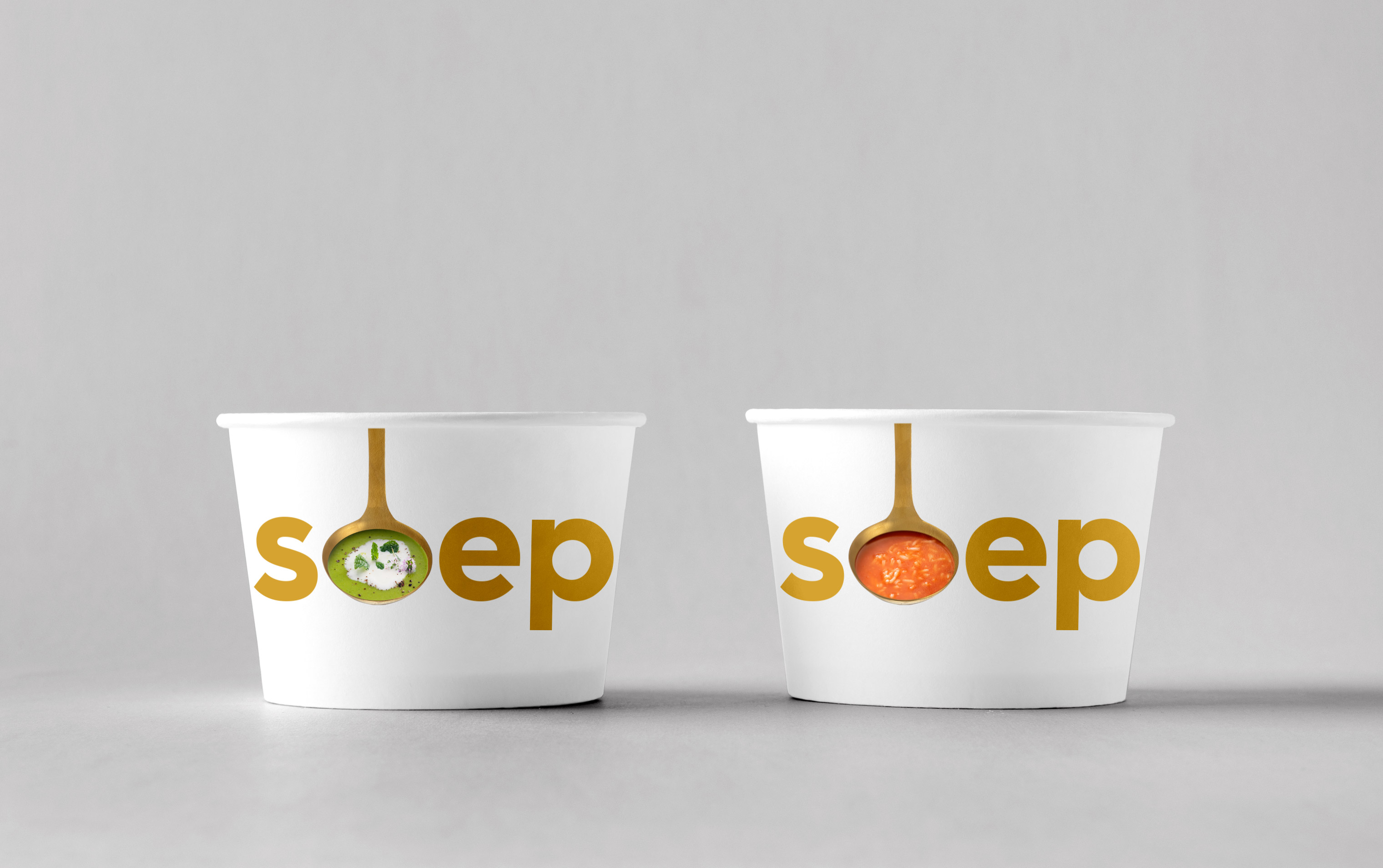 HEMA Baby & Mama care product line
Winner ADCN prize
Nomination Dutch Design Award
Hema Art & Fun packaging range
Merit winner European Design Awards
Nomination ADCN prize
HEMA Ice cream packaging range
Winner ADCN prize
Finalist NY Festivals

HEMA Garden & Outdoor packaging range
Selected Dutch Design Awards
HEMA Markers and pencils packaging range
Nomination ADCN members jury
Nomination ADCN professionals jury

HEMA Toothpaste packaging range
Silver Pentaward
We made brand identities for Fatboy, Nedap, Omron, province of Flevoland, Xpooos, SiSi, Zena Fireworks, Singer Laren, Jheronimus Bosch 500, Township Ede, 013 Poppodium, Mister Design, Township Amstelveen.
Do you have an identity issue? Big or small. Send an email to: info@studiokluif.nl and we will quickly make an appointment.