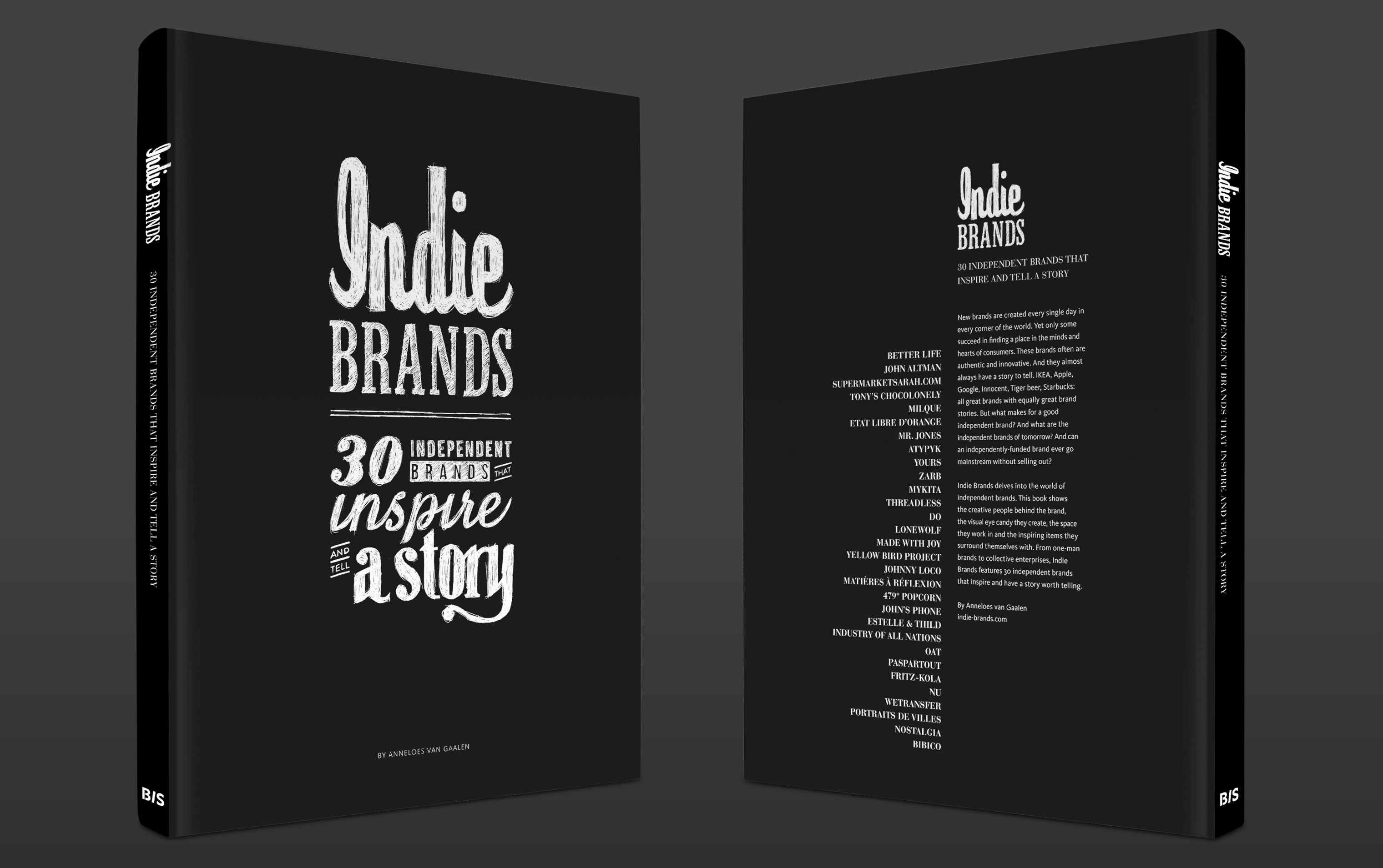 Indie Brands: 30 independent brands that inspire and tell a story Indie Brands delves into the world of independent brands. The book shows the creative people behind the brand, the visual eye candy they create, the space they work in and the inspiring items they surround themselves with.
The brands literally come from all over the world and vary in size – from one-man brands to medium-sized corporations. And they all sell different products. But as true indie brands they share three important characteristics: they're independent, they have a story worth sharing and they all understand the magic of marketing. Some of the brands featured in the book have been around for years, others have only just started, but they all tend to opt for the road less traveled.
This not only makes for good stories, but also results in some sound advice from people like Erik Kessels (DO), Jake Nichols (Threadless) and Nalden (WeTransfer) to name but a few. Consider this book an all-access pass into the world of indie brands, which is bound to inspire creative minds and other indie entrepreneurs in the making.
Finalist European Design Awards 2012